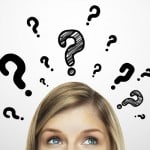 FMEA Q and A
One of the more important topics in the FMEA body of knowledge is how to audit the effectiveness of FMEAs. Performing FMEAs properly and to a high quality standard is essential to obtaining the best possible results. This FMEA Q and A goes to the heart of FMEA effectiveness audits.
"Without a good question, a good answer has no place to go."
Clayton Christensen
Reader's Question
I have been using PFMEAs for nearly 20 years with the majority of that time in the automotive industry. I never received formal PFMEA training but felt that I learned quite a bit from others I worked with who had received formal training.  During a recent ISO9001 audit, the auditor wrote a non-conformance for not including a Review of Effectiveness of our PFMEAS. I had never heard of completing a Review of Effectiveness before and always assumed that by completing recommended actions and re-scoring we were effectively reviewing our PFMEA. With that being said, my question is how do I complete a Review of Effectiveness?
I greatly appreciate your time and thank you in advance for your help.
Answer to Reader's Question
Although I am not aware of specific "Review of Effectiveness" audit criteria from ISO 9001, there are very specific quality objectives for FMEAs, and these quality objectives are the core of an effective FMEA audit process.
Below is an excerpt from my book, describing the FMEA quality audit procedure.
"The FMEA quality audit procedure is an essential part of ensuring good quality FMEAs. FMEA quality audits are in-person audits of completed (or nearly completed) FMEAs, done with the FMEA facilitator and the FMEA core team present. The audit can be done on a pre-scheduled or random basis. Someone, who is skilled and experienced with the content and quality of good FMEAs, performs the audit, from either management or an FMEA subject matter expert. Here is the procedure."
"Each of the ten FMEA Quality Objectives has a corresponding "How to audit" recommendation. In a nutshell, an FMEA subject matter expert or management person reviews the FMEA results with the FMEA team against each of the FMEA Quality Objectives, one by one, using the "How to audit" recommendation. Each quality objective is evaluated for how well it is achieved. This evaluation can be done on a yes/no basis or a variable evaluation, such as high, medium or low. The estimated time is one hour for this audit, about 5 minutes per FMEA Quality Objective. The results of the audit provide valuable feedback to improve future FMEAs. The focus is on improving the FMEA process, not on the person or team doing the FMEA. The auditor is looking for specific process-related issues that underlie deficiencies in achieving the quality objectives, such as lack of training, procedure, facilitation skills, standards, resources, support, etc. Action items from the FMEA quality audit should be documented and pursued to improve the overall FMEA process. Do not expect to achieve all ten FMEA quality objectives instantly. Rather, work to maintain steady improvement."
I've included a link below to an article that I've written on this subject, which outlines the FMEA quality objectives and explains how to audit the effectiveness of FMEAs.
http://www.weibull.com/hotwire/issue137/hottopics137.htm
Next Article
How many recommendations are needed to address the root cause of a high-risk problem? If the FMEA team is addressing an issue with high-severity and high-occurrence ratings, is it usual to have a single recommended action to reduce risk? The topic of FMEA recommended actions is the subject of the next article.