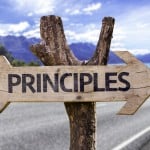 Six Essential Factors for FMEA Success
Have you ever wondered what are the key ingredients for successful FMEA application in a company? Why are some FMEAs successsful, and others are not? What are the most important factors for uniformly achieving great results? Based on supervising or performing over two thousand FMEAs, six FMEA success factors have been identified, and they are covered in this article.
Nothing succeeds like success.
Alexandre Dumas
Definition of "success"
According to the Oxford English dictionary, "success" is defined as "the accomplishment of an aim or purpose."
What are FMEA Success Factors?
There are six broad success factors that are critical to uniformity of success in the application of FMEA in any company. These six success factors should be integrated into your company's FMEA process and diligently implemented. And each will be explored in detail in future articles.
1. Understanding the fundamentals and procedures of FMEAs, including the concepts and definitions.
2. Selecting the right FMEA projects
3. Preparation steps for each FMEA project
4. Applying lessons learned and quality objectives
5. Providing excellent facilitation
6. Implementing an effective company-wide FMEA process.
Implementing these FMEA success factors will help ensure FMEAs achieve safe, reliable and economical products and processes.
Brief description of each success factor
1. Understanding the fundamentals and procedures of FMEAs, including the concepts and definitions.
Time spent toward understanding the fundamental concepts and definitions of FMEA will shorten the time in meetings and help ensure high quality results. There is no substitute for having a thorough knowledge and understanding of the FMEA definitions.
Beginning soon, Inside FMEA will present the "FMEA Definitions and Concepts Series", which are a series of articles that will take readers through each of the most important FMEA definitions and concepts, including examples, application tips, and problems and solutions.
2. Selecting the right FMEA projects
FMEAs take time and cost money. They should be done when a certain level of risk can be effectively addressed by the FMEA procedure. New product programs often begin with a System FMEA. FMEAs at the subsystem or component level are selected based on company policy or company-specific risk selection criteria.
A future Inside FMEA article will discuss FMEA selection criteria to help practitioners know when FMEA should be used, and when it is not needed.
3. Preparation steps for each FMEA project
The importance of good preparation for the FMEA project cannot be emphasized enough. All of the preparation steps are essential for the FMEA project to achieve high quality results, and completed in a timely manner. Just as in painting a room in a house, where many tasks are required to properly prepare the walls before the paint is applied, skipping any of the FMEA preparation tasks will negatively affect the quality of the result.
FMEA preparation steps include determining the scope of the FMEA, making the scope visible (example is FMEA Block Diagram), assembling the correct team, establishing FMEA assumptions, and gathering relevant information.
The "FMEA Preparation Series" are a set of articles that cover the most important preparation steps to ensure successful FMEAs, including examples, application tips, and problems and solutions.
4. Applying lessons learned and quality objectives
What are the primary ways that FMEAs can be done wrongly (mistakes made), and what are the leading factors that make for effective FMEAs (quality objectives)?
By learning and applying FMEA quality objectives, each FMEA can go beyond "filling out the form" and become a tool to improve designs and help achieve robust designs and processes.
Future articles will discuss the ten most common FMEA mistakes and the corresponding FMEA quality objectives.
5. Providing excellent facilitation
One of the main factors for successful application of FMEAs is proper facilitation of the FMEA process, including FMEA team meetings. The skills associated with excellent facilitation are different from the skills associated with participating in FMEAs as a team member. There are specific facilitation skills for any aspiring facilitator to learn. Learning and applying facilitation skills will help ensure that FMEA procedure is applied correctly and to the desired results.
The "FMEA Facilitation Series" are a set of articles covering different aspects of FMEA facilitation and how to be successful facilitating FMEAs, even in difficult circumstances.
6. Implementing an effective company-wide FMEA process
In order to be fully effective, FMEAs require an infrastructure and coordinated approach from many different departments and organizational functions. A company-wide FMEA process is the entire set of systems and tasks essential to support development of high-reliability products and processes through timely accomplishment of well-done FMEAs. The importance of broad support from management in implementing an effective FMEA process cannot be overstated. It is essential for management to understand and implement their specific roles and responsibilities.
Future Inside FMEA articles will cover the most important roles and responsibilities for management, to support an effective FMEA process. Engineers and managers both need to know this information.
Application Tip
Be sure that your management and your FMEA teams understand the six FMEA success factors. They can be summarized at management reviews and at the end of FMEA meetings. Skipping any of the success factors, such as proper preparation, can undermine the effectiveness of FMEAs.
Next article
Now that you understand the six most important factors for successful FMEA application, we will challenge you with a couple of problems and solutions in the next article. See how well you can do.