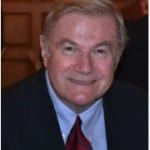 Guest Post by John Ayers (first posted on CERM ® RISK INSIGHTS – reposted here with permission)
In 2004, The Home Safety Council completed the most comprehensive study ever done of the severity and causes of home injury in the United States. Not surprisingly, the rates of injury are highest among young children and older adults. While there are literally millions of home hazards that exist, the study was able to separate out the five leading causes of unintentional home injury. These five leading causes are:
Falls -accounts for over 40% of non-fatal accidents
Poisoning-carbon monoxide and cleaning agents swallowed by children
Fires/burns-fire in house or apartment
Choking and suffocation-infants suffocating in cribs
Drowning/submersion-moistly children in bathtubs and swimming pools
This article focuses on carbon monoxide poisoning caused by a poor furnace ventilation system.
Carbon Monoxide Poisoning
Carbon monoxide is a colorless, odorless, tasteless gas produced by furnaces, generators, burning gasoline, wood, propane, charcoal or other fuel. Improperly ventilated furnaces and engines, particularly in a tightly sealed or enclosed space, may allow carbon monoxide to accumulate to dangerous levels.
During the period of 1999-2010 5149 deaths occurred from carbon monoxide poisoning. That is an average of 430 per year. Leaking furnaces are one of the most common causes.
If you think you or someone may have carbon monoxide poisoning, get into fresh air and seek emergency medical care.
Symptoms
Signs and symptoms of carbon monoxide poisoning may include:
Dull headache
Weakness
Dizziness
Nausea or vomiting
Shortness of breath
Confusion
Blurred vision
Loss of consciousness
Carbon monoxide poisoning can be particularly dangerous for people who are sleeping or intoxicated. People may have irreversible brain damage or even die before anyone realizes there's a problem.
Furnace Exhaust Systems
Direct venting systems eliminate the need for a chimney. An induced draft fan typically provides the draft required to exhaust the combustion products through a side wall. This system normally requires an air-flow proving switch to confirm that the required draft is present before combustion begins. Discharge fittings are designed to pass through combustible walls and minimize the effects of wind on the venting of the combustion products. Burner, appliance, vent system and controls must be considered as a system, not just independent parts pieced together.
Faulty Furnace Vent System Story 
One evening I got a call from my daughter who lives about ten miles from me. She told me the carbon monoxide detector was going off and what should she do. I told her to vacate the house and call the fire department which she did. The fire department determined the furnace was leaking carbon monoxide and shut it down. They also told my daughter she was very lucky to have the detector because if not then when her family went to bed, they may have died from the carbon monoxide. The fire department gave the ok to go back in the house but not turn the furnace on.
At this point, the oil company showed up to look at the furnace. It was determined that the vent system broke down. The air-flow proving switch had failed and the baffle that allowed combustible gases (including carbon monoxide) was closed and could not vent the gasses to outside the house. The furnace was acting as a toxic gas generator. The vent system was fixed the next day and everything went back to normal.
Summary
The night of the incident, I kept thinking if the carbon monoxide detector was not present, then there very well may have been a real family tragedy you hear about periodically in the media.
I did not have carbon monoxide detectors in my house. The next day I ordered three (one for each floor) for my house. The incident was very scary and I was very thankful for the carbon monoxide detector being in my daughter's house and the fact it worked.
I strongly recommend that anyone without a carbon monoxide detector in their house, to purchase them as soon as possible.
Bio
Currently John is an author, writer and consultant. He authored a book entitled 'Project Risk Management. He has written numerous risk papers and articles. He writes a risk column for CERM.
John earned a BS in Mechanical Engineering and MS in Engineering Management from Northeastern University. He has extensive experience with commercial and DOD companies. He is a member of PMI (Project Management Institute). John has managed numerous large high technical development programs worth in excessive of $100M. He has extensive subcontract management experience domestically and foreign.  John has held a number of positions over his career including: Director of Programs; Director of Operations; Program Manager; Project Engineer; Engineering Manager; and Design Engineer.  He has experience with: design; manufacturing; test; integration; subcontract management; contracts; project management; risk management; and quality control.  John is a certified six sigma specialist, and certified to level 2 EVM (earned value management).https://projectriskmanagement.info/
If you want to be a successful project manager, you may want to review the framework and cornerstones in my book. The book is innovative and includes unique knowledge, explanations and examples of the four cornerstones of project risk management. It explains how the four cornerstones are integrated together to effectively manage the known and unknown risks on your project.