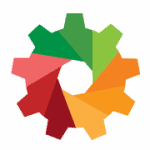 Data is the most valuable commodity in today's world, and it is no different in reliability engineering. As one of the emerging trends in maintenance space, data plays a critical role in implementing an effective RCM strategy. It is powered by an organization's ability to integrate multiple data sources into one seamless platform designed to disseminate actionable insights from that data to its decision-makers at the right time.
The result is a reduction in labor and industrial maintenance costs, asset downtime, and functional failures, ultimately increasing the efficiency and ROI of plant assets and boosting the business bottom line – but only if the data integrity is robust enough and can be unconditionally relied upon.
To get ahead of competitors, data accuracy is paramount. For obvious reasons, data inaccuracies can quickly aggregate and escalate from a minor niggle into something that compromises all the efforts that have been previously invested, nullifying the impact of data-driven RCM. Even when data errors or adverse conditions have been discovered, it can be extremely hard to go back in time for failure investigation or reconciliations, even with the most diligent and engaged of workforces. You may be able to interview plant personnel for work performed 4-5 days back, but certainly not 4-5 months back.
3 Pillars of Data Accuracy
There are 3 foundational pillars of data accuracy that are universal for any industry practicing RCM.
#1) Technology
A myriad of tools is available to meet data accuracy objectives. While system walkdowns are invaluable, these technologies can minimize human errors involved in manual data collection.
At the center of the implementation of a data-driven RCM is a CMMS, which plays a pivotal role in data collection, proactively sustaining maintenance programs, and standardizing each task within.
#2) Quality
If a company wants to continuously improve reliability efforts, remediation and audits must be performed periodically. It must be ensured that data is accurate at the source and the integrity carries through to the final output stream at which decisions are made.
#3) People
From the C-Suite level to the shop floor, the perception of data matters! The decisions being made at the C-Suite level must be aligned with the technical details and observations at the shop floor level. They must share a common understanding of the role of data within the company. This includes what data will be collected, how often, and for what purpose it will be used.
3 Key Steps to Improve Data Accuracy
#1) Deploying the Right Platform – Data Integration and Consolidation
The emergence of AI in the form of supervised machine learning to predict equipment failure, are still in its infancy as far as RCM is considered. In addition, concepts like the Internet of Things (IoT) means that all assets and equipment are becoming an integral part of the data deluge. Not only will data be received from numerous different sources, they will also exist in multiple types of data variables: ranging from numbers and alphanumerical formulas to words and chunks of text.
With different platforms being relied upon, and information coming from different sources, the need for central data control is pivotal. A CMMS helps consolidate the downstream usage and implementation of the data and ensures they are streamlined.
For example, for an interval/time-based Preventive Maintenance approach, a CMMS can be used to schedule PM intervals and sustain other important aspects like periodic inspections, work orders, and inventory management.
On the other hand, for a Condition Based Maintenance approach, which can only be enabled by an accurate data collection and monitoring system, a CMMS serves as the ideal platform for receiving data from CBM sensors to detect the onset of failure well in advance and informing the decision-makers based on the level of degradation and trigger setpoints for failure modes identified.
Overall, a CMMS helps manage, implement, and trace a value-based RCM approach centered around doing the right work at the right time. And, data quality is key to improving RCM with CMMS.
#2) Data QA Program and Governance
Quality assurance (QA) for the deployed platforms and processes should include a periodic audit of data quality across the organization. For example, the QA team could randomly audit a certain percentage of plant assets and their data through walkdowns and verification of:
System component information and tags
Work reports/maintenance notifications and component deficiencies
Upcoming CMMS scheduled PM work orders
CBM data validated with field conditions
#3) Training and Organization Culture
Employees must have the right combination of technical knowledge and mental model surrounding the value of data integrity. Only through continuous training can the importance of data be engrained among personnel.
Creating a culture that embraces CMMS training and values its data integrity begins with the leaders. Leadership teams across all functional departments including warehouse/inventory, procurement, maintenance, operations, and engineering functions, should jointly develop a set of robust CMMS guidelines. The development process creates ownership and alignment within the cross-functional groups, which empowers them to hold each other, as well as the organization, accountable.
Final Thoughts
There are lots of improvements to be made around RCM in the modern era. Most companies, to date, are yet to make the critical investment in a robust data collection, monitoring and analysis system, as well as communication with employees when preparing to implement a data-driven RCM strategy.
Data integrity is all about ensuring that data is accurate and, in the right context, meaningful. It must be capable of providing relevant information in a form that is intact, complete, and reliable, allowing RCM practitioners to make sound data-driven asset management decisions.