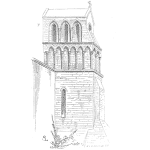 The gang talks about how to start building proper data, and the trials and tribulations in convincing other departments of your causes.
This second in our series is about data, data management, and our failures to manage it. It's a great complement to Jim's blogs about data being unfit for purpose and Paul Daoust's article in Canadian Business Quarterly about digital transformations.
We all come at this from slightly different perspectives but we all agree that if you lead change with technology (as so many companies do), then you won't get nearly the benefits you expect.
Richard Beer and James Reyes-Picknell – long-time friends and colleagues like to talk about issues of interest to the asset maintenance management community. Between the two of them, there is nearly a century of experience in the field. Both have seen and lived the mistakes and lessons learned that we call experience.
These video chats are moderated and edited by Houtan Ghaffarisaravi.
The Beer & Picknell Show
Video Series #2