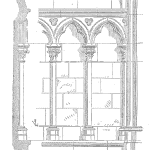 Reliability Marketing
Reliability Engineers are forward and "out of the box" thinkers. They tend to bring creative solutions to customers and help them optimize asset performance. Creativity implies offering ideas and possibilities that a customer did not know of or even request. Ones that will be of great benefit to them. The role has a lot to do with marketing. It is actually marketing a better "operating" future for an organization. In this article, I share some of the approaches I have had as a Reliability Engineer on bringing the biggest reliability "bang" for the customer's "buck".
Reliability Engineering is all about studying assets and their current performance. This study will indicate where this performance is likely to end up in the future. That future is a defined time interval from today. Assets are like children somewhat. Children need a vast logistic and network to keep them going. In this way, they can grow, flourish and become the future generation. Similarly, in an industrial operation, an army of engineers, technicians, managers, accountants and others, look after the "needs" of those assets. With that support and oversight, the asset is expected to perform to expectations. At the end of the day, the organization and shareholders want their monetary investment to be profitable. And for the longest possible time.
In this army, there needs to be someone out there who looks out for opportunities for growth, better performance and as such, assist with making the best decisions. What can a Reliability Engineer do to measure or suggest enhancements to asset performance in order to improve decision making?
Examples of innovative approaches leading to improved performance
The following paragraphs look at a non exhaustive set of approaches a Reliability Engineering professional can have in order to help the leaders at all levels of the organization, make better decisions or seek better opportunities.
Computer Maintenance Management System (CMMS) records
Sometimes, companies have a CMMS just because "the other guy has one." To avoid becoming a "white elephant", CMMS records should help build asset life statistics. Those can assist with future predictions and craft better asset care strategies. It's ultimately the company's "crystal ball." The Reliability Engineer can open the eyes of the organization to the opportunities of data sourcing, data integrity, and data exploitation.  They can use existing historical maintenance records to showcase the benefits of life analysis. Organization! Look at what your CMMS data can do for you!
Condition based monitoring (CBM)
Applied properly, CBM can save an organization lots of headaches and financial hardship. Moreover, detecting failures and addressing them leads to safer work environments. Unplanned failures can expose workers to dangerous events. For example, this geographically remote pump mechanical seal starts leaking flammable products at 2 a.m. The on-call technician has to wake up and drive to the location after putting in a long day shift. In this case, the asset and the employee are both at risk. In order to reduce the risk of unplanned failures, The Reliability Engineer can guide the decision-makers in terms of how to set up a pump seal CBM program.
Root Cause Analysis (RCA)
A Root Cause Analysis (RCA) is a crucial tool organizations use.  It is a problem-solving exercise, a collective learning forum and a continuous improvement opportunity. Like every other participant in an RCA, a Reliability Engineer can assist with the logical thought process that goes into it. What they could additionally contribute is also specific, pertinent, and analytical. Reliability Growth, or Crow AMSAA plots, could be used to highlight failure deterioration patterns. Parametric Contour Plots could highlight the dependency between failure modes. Or lack thereof. This is useful to confirm or discard a hypothesis in the RCA logic tree.  Or, using a probability plot, failures caused by batch defects can be highlighted.  Those defects typically originate from a sporadic flaw in the manufacturing process. 
Many more examples can be listed. The main objective here is to highlight the opportunities where Reliability Engineers can offer better analytical tools for the decision-making or problem-solving process. The mindset and thought process of a Reliability Engineer should be:
How can I help solve problems for my customers?
Can I turn a data set into a better decision-making tool?
How do I showcase the best way to use a new tool or process?