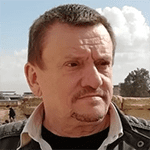 Guest Post by Malcolm Peart (first posted on CERM ® RISK INSIGHTS – reposted here with permission)
You wait 15 minutes for people to turn up, call-in, or get on-line.  Some may have popped down to Starbucks to get their daily fix of skinny hazelnut caramel latte, or green tea or Evian water.  The punctual few chit-chat away about anything and everything except the meeting agenda in case they commit some anticipatory faux pas.  Then there are those, particularly the decision makers, who let everybody know that they only have a certain amount of time available; they will need to leave promptly so they won't be late for their next meeting and with all plausible deniability may avoid decisions and conclusions; but wasn't that the point of the meeting?
Meetings are seen as a necessary part of businesses and projects alike and are expected to serve as an important part of the communication and decision-making processes that underscore productivity. We are taught that they should be planned and be SMART; Specific agenda, Measurable targets, Achievable actions, Realistic people who understand the issues, and Time-Bound durations and deadlines. There also needs to be a venue, timings and participants and, equally importantly, a chairperson to steer the people who crew the meeting through possibly unchartered waters to a conclusion. These fundamentals are often forgotten and the belief that meetings are a waste of precious time is cultivated. There are even comedic portrayals of fruitless meetings and most of us will have at least heard of "Meetings, Bloody Meetings".
This 1976 parody starred John Cleese of Monty Python and Fawlty Towers fame in the central role who, through the interminable cycle of poorly managed meetings had no time to do any work; at least at work. Funny, yes, but a true conveyance of the timeless truism that meetings must be effective and Wellington's mantra of "doing the work of the day, in the day". It's now forty-four years later and meetings are still a problem for many. Today's executives can spend upwards of 23 hours a week in them as compared with less than 10 hours in the 1960s. Have times changed so much that we need to spend more time communicating or have we just become less effective and our communication skills are at risk?
Meetings & Agenda
"An assembly of people for a particular purpose, especially for formal discussion" is one definition of meetings. The key point is 'a particular purpose'; this may be to brief people so information may be cascaded to others, debate an issue so a conclusion or alignment may be reached, or decide on a matter. These 'matters' and what is required are the subject of the 'agenda' but how often is this merely a list of points for discussion rather than a definition of what is required to be analysed and, perhaps more importantly, what needs to be decided.
In this "Connected Age" of knowledge workers it's all too easy to call a meeting in some form or other but for what purpose. Most of us will have seen this jest about meetings in some form or another: Lonely? Bored? Indecisive? Want to meet new people? Then call a meeting – the practical alternative to doing work and all in company time! For many people it can seem that meetings fill their day and serve as an activity on a time sheet. In real terms this means less time for real work, more overtime and associated costs, or a reallocation of to others at even more cost!
Regular meetings are commonplace but their purpose should not be lost. When we hear; "but we've always met on the last Thursday of the month" the once purposeful meeting may well have become a ritual. Rituals tend to massage the ego of the attendees but decisions will be rarely reached seldom discussed and easily deferred until 'next month'. By 'next month', and hopefully for some, the issue could well be forgotten or, and hopefully for others, have been dealt with by somebody else; particularly if there has been no record of the ritual(s).
Minutes & Notes
"The biggest problem with communication is the illusion that it has taken place" said George Bernard Shaw and meetings are no exception. How often have we attended meetings and although a single message is thought to have been conveyed almost every attendee has a different perception of that 'singular message'? The 'minutes of meeting' then record something different again. 'Statements' become 'agreements', 'suggestions' become 'solutions', and these now recorded truths become an indelible part of a written record and a stolid belief, while for others it's a point of argument and perpetual disagreement.
According to George Orwell, "Who controls the past controls the future and who controls the present controls the past". For those who convert the meeting into the medium of writing they control the present. The resultant 'communication' is the scribe's version of things but this may then be manipulated to reflect opinion rather than fact resulting in yet another meeting to agree the minutes and another waste of time!
However, for many, these meeting records are seen as metaphorical Tablets of Stone. They believe unequivocally that they record the commitments that were made and even overrule any contractual obligations and are binding moral undertakings. Perhaps they need to remember that this was just a meeting and not tantamount to a declaration of war; we should also remember that some things said in meetings aren't necessarily worth the paper they were written on.
Participants & People
Cyril Northcote Parkinson in his 1957 view of managerial behaviour introduced the world to "Parkinson's Law" in which "work expands so as to fill the time available for its completion". His insightfulness also brought to us the equally important "Law of Triviality":
"The time spent on any item of the agenda will be in inverse proportion to the sum [of money] involved."
In his example of a committee it quickly transpires that the 'right' people aren't there. People are an essential part of meetings and getting the right number is a difficult balance; "many hands can make light work" but "too many cooks will spoil the broth". These attendees should not be an audience of sheep who bleat acceptance and listen obediently to Nuremburg-like dictates or fire-and-brimstone type sermons but they should be invited to be active participants. 'Active' does not necessarily mean leading discussions or sharing informed opinions but also listening, and listening actively, whereby sensible clarification questions can be asked and answered.
Unfortunately, many people who are apparently listening are just waiting to reply. They may even utter "I hear what you say" or "I'm glad you asked me that" and then go on to either defend their own opinion or start an argument rather than attempt to understand. Such an approach is somewhat contrary to one habits of Highly Effective People. For those who thrive on gratuitous argument "they can quickly bring their opponents down to their level and beat them with experience" as Mark Twain once observed. The 'right people' should attend meetings and those who argue for argument's sake, or can't keep up, or are passively aggressive are not 'right'. As Sherlock Holmes may have quipped about these 'right' people "every time they speak the IQ of the entire meeting drops"!
Conclusions
Meetings, like projects, can be unique undertakings when executing communication. They require planning, and monitoring and control prior to closing them if they are to be an effective contribution to both project and business success.
For some, meetings are the bane of their working lives and get in the way of 'real work' but for others meetings can be their raison d'être. Attendance gives an opportunity to be seen, heard, and give the impression of being actively involved while possibly avoiding any responsibility or accountability. "But I was at a meeting" can give an excuse to put off something until the next meeting gets in the way; the opportunity for procrastination can be self-perpetuating.
Establishing the purpose and scope of a meeting through an agenda and ensuring that the right people attend are essential ingredients for effective meetings. But let's not forget efficiency and that "Time is money"; inadequately executed meetings can become a pointless and frustrating waste of precious time and money.
Bio:
Malcolm Peart is an UK Chartered Engineer & Chartered Geologist with over thirty-five years' international experience in multicultural environments on large multidisciplinary infrastructure projects including rail, metro, hydro, airports, tunnels, roads and bridges. Skills include project management, contract administration & procurement, and design & construction management skills as Client, Consultant, and Contractor.