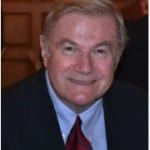 Guest Post by John Ayers (first posted on CERM ® RISK INSIGHTS – reposted here with permission)
Some people say take what you love in college. Problem is, not too many high school seniors know what they love. Others say college should be an intellectual journey. Problem is many degrees will not prepare you for the real world in terms of making a good living. I believe college is to prepare you for a career which can support you and a family down the road. If important, intellectual studies can take place outside of work using the internet.
Today especially, it is important to make good choices regarding education and field of study to minimize the risk of getting trapped into a career that over time has little or no pay growth, no opportunities for improvement, and a high risk of being laid off. The manufacturing jobs of the 60's, 70's, 80,s and 90,s that provided many jobs for thousands of people have vanished.   Today the job paradigm has changed. The majority of good paying jobs require high technical skills. These jobs are referred to as STEM (science, technology, engineering and math) jobs. A book recently published entitled "The Industries of the Future" by Alec Ross discusses the up and coming industries over the next 10 years and beyond. These include: Robotics; Big Data; Genomics; Finance Management (e.g. bit coins). The last chapter in the book presents information for parents to consider when counseling their children on college and courses to take. Among other things, the author states students will need coding and preferably a second language to be successful in the future. I present some guidelines and supporting examples for lower risk career paths based on my 45 years of experience as a mechanical engineer. I believe these guidelines apply in the future jobs environment.
Brief Jobs History Discussion
I present this discussion to show how the jobs environment changed over the last 70 years starting right after World War II (WWII) to the present.   It is safe to assume that the job picture will also change significantly over the next 10 years and beyond.
After World War II, the US was the only industrial country in the world that had factories and a ready to go work force to run them. As a result, the US became the manufacturer for the civilized world. As time went by and Europe and Japan recovered from WWII, they began to capture more and more of the market as they became more competitive and provided higher quality. The US became too greedy and eventually became non-competitive in the new global economy.
The space race and military industrial complex thrived in the 60's and up to the mid 70's providing many jobs for technical and non-technical people. Once man reached the moon and the Vietnam War was over, there was a major recession and poor job opportunities. In the late 70's, the government budget focused on energy until Reagan became president. His priority was building a 600 ship navy and star wars defense system. As a result, the job picture became very good especially in the defense sector and a multitude of small companies across the nation feeding off the defense industry. Computer companies and software (e.g. Microsoft) came of age and starting hiring hundreds and thousands of workers. Things looked good. But starting in the early to mid 80's, Japan began to flood the American market with lower cost and higher quality cars which eventually had a very adverse impact on the US car manufacturing sector creating large layoffs and very few new hires. Technology and competition were changing the US job picture significantly resulting in thousands of lost jobs where recovery was not possible. The US was changing from a manufacturing country to a service based country.
In the 90's and 2000's, computers and software companies dominated the job picture in the US. Microsoft, IBM, Dell, Face book, Apple and Google are examples of companies that changed the US and the world. The problem is these companies need only to hire hundreds of people to run the business unlike the thousands needed to operate our manufacturing plants. The global economy resulted in virtually all of the manufacturing out sourced to foreign countries.   To get a good paying job, you needed a highly skilled and educated worker. Trade skill jobs were in demand also because companies could not find enough qualified workers. Unlike Europe where blue collar works are viewed with respect, in the USA they are looked at as low grade jobs.
Choosing the Best College Degree and Field
When I started my education in the early 60's, I chose engineering which turned out to be a good choice given the job history outlined above. I was lucky to have made a decent salary and found plenty of jobs available to me across the country. My chosen field of study is still very good today and going forth in the future because it is valid for STEM jobs.
I told all of my children that if they wanted to go to college, to choose a college course that would provide a good paying job and career growth after graduation. Three of them followed my advice. The other three did not. Steve decided to take English as his major. Upon graduation, he could only find low paying jobs in sales which he did for 4-5 years.   He realized a BA in English was not going to do the trick, so he studied to become a lawyer. He graduated, passed the boards, and now holds an Assistant Vice Presidents position in one of the major insurance companies. His salaried has increased greatly and is career path is excellent. The point is, if one pursues a college course ( such as English, Philosophy, or history for example) that does not promise a great paying job or career growth upon graduation, it is prudent to continue studies for advanced degrees as Steve did.
A friend of mine graduated from Brown with a History degree in the 60's and decided to join the Peace Corp in lieu of the armed forces and going to Vietnam to fight. His landed in one of the Central American countries where he was assigned the job of taking a small amount of money (say $50) , going out into the country side and finding someone that would accept the money to start a business on the condition the original loan was returned from the profits. He did this for 2 years and gained a lot of experience. When he got out, he started his own business doing the same type of job he had learned in the Peace Corp. Today his company is extremely successful helping people word wide. He is also makes close to a million dollars per year. The point is, by chance my friend learned very good skills and gained experience in an area that offered him opportunities to succeed in his own business. His History degree did not help directly, but a college degree was required to get into the Peace Corp. He was smart enough when he got the opportunity to take the ball and run with it.
These examples show that there are different paths for a career some of which you could never plan. They just evolved.
Large Company or Small Company
A small company typically pays less than a large company. You usually will wear more the 1 hat and work longer hours. There are less SMEs (subject matter experts) in a smaller company which means you will have more responsibility and pressure. In a small company you have do your own research to find information need to solve problems and perform your job. There can be more satisfaction working in a small company. A small company offers less career path options. In general, you learn a lot more and gain more experience quicker than a large company.
A large company in general offers better pay and benefits. There are more career paths offered.   Large companies can provide addition staff to help you with your project if needed. They can provide temporary vacation and sickness coverage for you when required. Typically a large company has many varied discipline STEs to help you. A large company can be frustrating due to the many meetings and processes that they have. The projects in a large company are usually quite big taking place over several years resulting in some dissatisfaction due to long time to see results. Large companies can have more layoffs and less security.
Working from home is more prevalent today and will become more dominate in the future. The likelihood of working from homes is dependent to a large extent on which field or industry you work in. For example, IT (Information technology) is one field where it is easy and more common today to work from home.
Point is there are pros and cons to working in small and large companies as well as from home. The choice of which one is best is up to each individual to decide.
Management or Technical Career Path
Typically in a large company one can take a management or technical career path. A high performing young employee is placed on the fast track and tagged as a rising star. He/she is enrolled in management courses by their supervisor leading to a management position down the road. This is less likely in a small company. Once promoted to a management position, the job focus is on training and rating your direct reports, improving processes, and other non-technical aspects of the job. They eventually become technical dinosaurs. As a manager, you make more money and advancement along your career path can lead to upper management and bigger profit sharing. The downside is managers are more likely to be let go if a layoff happens because they are easily replaced down the road once the company recovers from the down turn. By this time, they are probably in your 50s or early 60s which means getting hired by another company becomes very difficult. In other words, the management side has a higher upside and downside risk compared to the technical side.
The technical side can offer as high a salary as upper management in some cases but to achieve this goal usually a PHD and extensive experience is required in a specific discipline. Very few reach this level. Staying current in your field, publishing technical papers, and writing patterns will usually hold you in good standing with the company for as long as you wish to stay. Technical people are more likely to not get laid off and if they do are much more likely to get another job. One downside is management may tend to treat them as a commodity. That is to say, when they need you, they want and praise you. If on the other hand your analysis shows the managers design to have issues impacting cost and schedule, then they do not want you and may try to discredit the analysis.
Rules of Thumb
An informal rule of thumb I have learned is that after 5 years of working in the same discipline (or field) is it is very difficult to change it without taking a large salary reduction. Point being, if you decide you do not like the field you are in, change it before 5 years. Another informal rule of thumb I have learned is if you are in the same position in a company for more than 5 years then it is time to find another company with growth potential.
Summary
The job paradigm today is much different than yesterday and in the future. High school seniors ought to think about the selection of a career that is in line with future jobs industries. I highly recommend Alec Ross's book referenced above to understand and appreciate the industries of the future to minimize the risk of a career that might be obsolete in 20-30 years. .
They say the best laid out plan will change over time. This is true for a career path as well as demonstrated by the examples above.  A professor said to the class one day, do not ask yourself where you want to be 1 or 2 years from now, but ask where you want to be 10 years from now. At the time, I did not think about his comment but I came to learn setting a 10 (or 5) year goal with milestones along the way is a good way to work towards and achieve a goal. Of course, your experience and lessons learned along the way will make you change the milestones and maybe the goal but if you work hard you can achieve more than you expected.
Bio:
John earned a BS in Mechanical Engineering and MS in Engineering Management from Northeastern University. He has a total of 44 years' experience, 30 years with DOD Companies. He is a member of PMI (project Management Institute). John has managed numerous firm fixed price and cost plus large high technical development programs worth in excessive of $100M. He has extensive subcontract management experience domestically and foreign. John has held a number of positions over his career including: Director of Programs; Director of Operations; Program Manager; Project Engineer; Engineering Manager; and Design Engineer.His technical design areas of experience include: radar; mobile tactical communication systems; cryogenics; electronic packaging; material handling; antennas; x-ray technology; underwater vehicles; welding; structural analysis; and thermal analysis. He has experience in the following areas: design; manufacturing; test; integration; selloff; subcontract management; contracts; risk and opportunity management; and quality control. John is a certified six sigma specialist, certified level 2 EVM (earned value management) specialist; certified CAM (cost control manager).