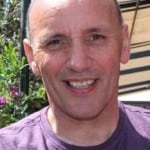 Guest Post by Keith Ridgeway (first posted on CERM ® RISK INSIGHTS – reposted here with permission)
Every day we are exposed to all types of hazards, but what really makes these hazards become risks.
For the past 30 years, I've been involved in one way or another, investigating the root causes of failure modes be it a system, process, person, plant or product.   During this time I've applied different problem-solving tools like "FMEA, 8D, 5Whys, FEA's, DMAIC etc" in order to find the true root cause of this failure mode.   Only to get frustrated, thinking I had found the root cause, only 3 months later a new failure mode would come to the surface.
From 2004 to 2006, I carried out an in-depth analysis research into "environmental incidents, accidents, near-misses, product recalls and product non-conformities".
What this analysis research clearly demonstrated was the critical input hazard elements that active the output risks had not been determined so the controls required to mitigate the risks were an element missing. I called these critical input hazard elements – CDPO "Critical Datum Point Origin Point".
I the carried out further research into critical datum and I came across a paper called Datum Transformation Analysis (DTA). (Hammett et al., 1995; Gerth and Baron, 2003).
In 2006, I took a 5 month to develop a number of RBTP (risk base thinking and planning) analysis tools that would determine the CDPO and identify the controls that would mitigate the risks.
From 2007 to 2012 I worked with WS Atkins in developing and delivering a risk-based holistic building auditing process for the Metropolitan Police and develop a team of professional building engineers, Surveyors and QS into becoming holistic building auditors.   It was during this time, I applied RBTP (risk base thinking and planning) analysis tools. The results were so good that in 2010 the holistic building auditing product was shortlisted for the BIFM awards.
In 2012, I decided to go into other sectors and apply RBTP and CDPO in many other industry sectors both public and private.
To help you understand the application of an RBTP methodology and many benefits it delivers.   I've asked a Jamie Bakewell of BMW/Rolls-Royce Motor Cars who I mentored to write a short article:
Below is an article was written by Jamie Bakewell 
I created the first critical datum pattern making methodology within the BMW group. This process has now been rolled out within the Rolls-Royce leather development department of all soft and hard trim parts.

The pattern making process is a systematic approach to creating patterns; this has eliminated the traditional coach workers skill and experience and replaced it with an input criticality method. The patterns are made using a datum point that can be aligned back to the product to ensure the patterns are within tolerance. The goal was to create a right-first-time pattern that wasn't based on an individual's experience or opinion. 
I carried out a design of experiment on a leather-laminating machine to investigate the cause and affect relationships that would be critical to the output leather quality. The laminating machine was set up without looking into the parameters and this caused quality issues to the leather by applying heat and too much pressure.
This was the first DOE carried out within the leather shop that investigated input process critical datum characteristics and what were their outputs affects. The result was that we found out the machine wasn't capable to the machines manufacturers' specification and that the input parameters that were set up in the process were incorrect. 
I investigated the effects and cause to the cutting and sewing machines on the leather patterns using a critical datum pattern verification plan. The goal was to identify any input risk to the pattern and would cause an output quality defect. This was done by breaking down the process and looking at each step.
Bio:
Keith Ridgeway is an experienced risk & improvement management consultant with his company Ridgeway Services Specialists (RWAYSS).
His passions is root cause investigation & solve problems, developing integration risk based management systems and right first time processes. Mentor, support and train the next generation of risk based thinking and planning innovators. If you enjoyed this articles consider going the LinkedIn group Risk Based Thinking and Planning so together we can develop the next generation
He can be reached at:
keith@rwayss.com