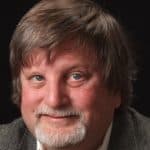 Confirmation Bias
Abstract
Kirk and Fred discussing the paths they took in Reliability Engineering, how our past experience shaped our view of the best methods for improving the reliability of systems, and how we learn new information on reliability issues.

Key Points
Join Kirk and Fred as they discuss their paths to their current frame of reference for how to improve the reliability of equipment.
Topics include:
Kirk came from the path of first installing and servicing high vacuum semiconductor manufacturing systems and then meeting Gregg Hobbs, his mentor in HALT and HASS, who never studied reliability engineering or traditional reliability predictions. Fred came from a physics and statistical approach, yet we both agree on much of the stress to limits that Gregg taught as one of the most useful reliability tools.
Since Fred earned a masters in statistics, most of his early work was statistical. The Certified Reliability Engineering (CRE) tests were a breeze for Fred since it is mostly based on statistics and modeling but later saw the value of stress-strength testing (HALT)
Fred talks about the first failure analysis of a heating cable and the variation in using different probes and the measured resistance resulted in failures in production.
W. Ed Deming had great success with statistical control of manufacturing process variation, and this is one of the best uses of statistics to insure reliability.
The number of ways a product might fail is almost infinite as there are so many process and materials that mistakes could be made and technology materials and methods are constantly changing.
The blame game and the sensitivity of the cause of failures make it difficult for new reliability engineers to discover the real causes of failures in the field.
Enjoy an episode of Speaking of Reliability. Where you can join friends as they discuss reliability topics. Join us as we discuss topics ranging from design for reliability techniques to field data analysis approaches.
---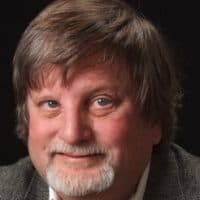 SOR 821 Confirmation BiasKirk Gray
---
Show Notes
You can now purchase the recent recording of Kirk Gray's Hobbs Engineering 8 (two 4 hour sessions) hour Webinar "Rapid and Robust Reliability Development – 2022 HALT & HASS Methodologies Online Seminar" from this link.
Please click on this link to access a relatively new analysis of traditional reliability prediction methods article from the US ARMY and CALCE titled  "Reliability Prediction – Continued Reliance on a Misleading Approach"
For more information on the newest discovery testing methodology here is a link to the book "Next Generation HALT and HASS: Robust design of Electronics and Systems" written by Kirk Gray and John Paschkewitz.
---
Related Topics
SOR 399 Paths to Learning Reliability(Opens podcast in a new browser tab)