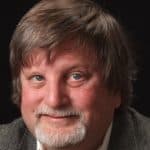 ChatGPT and Reliability
Abstract
Kirk and Fred discuss the use of artificial intelligence engines such as ChatGPT  in Reliability Engineering. A copy of the ChatGPT questions and responses that we discuss on this podcast is listed in the show notes below.

Key Points
Join Kirk and Fred as they discuss the recent introduction of the ChatGPT artificial intelligence engine that has been in the news, and its implications or use for reliability guidance in design and failure analysis. Fred and I refer to the sample questions below in the notes below that were asked of ChatGPT (version 4.0)
Topics include:
In the first question asked to ChatGPT it response was not exactly answering the question of how to test, but instead it answered with good methods for reliability development.
ChatGPT answers are highly dependent on how the question is asked. A major difference on how Fred and I would answer would be first asking many more questions about what it is that you are wanting to make reliable. Some of our questions to further define the answer might be 1) are you making a dozen or a million of these devices? 2) is this a new or follow up design? 3) what is the intended end use environment going to be?
Way back in 1968 in the science fiction movie "2001 A Space Odyssey"  the HAL 9000 computer predicts the major communication system will fail in the next 24 hours. The astronauts remove the circuit board, probe it to evaluate it, and the HAL 9000 cannot determine the potential latent failure. The astronauts fail to ask the HAL 9000 what its analysis of future failure is based on, a fatal mistake on their part.
In this first pass at using AI for reliability the answers are fairly generic, but we know this is the first iteration and in future iterations will be more interactive in next generations. In the future it will be asking specific questions to provide more detailed specific answers.
Enjoy an episode of Speaking of Reliability. Where you can join friends as they discuss reliability topics. Join us as we discuss topics ranging from design for reliability techniques to field data analysis approaches.
---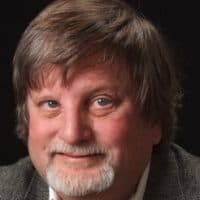 SOR 856 ChatGPT and ReliabilityKirk Gray
---
Show Notes
Here are the text of the ChatGPT reliability questions and answers Fred and I discussed in this podcast. You can go to the ChatGPT here https://chat.openai.com/chat
First Question:
What is the best method for testing the reliability of electronics and
electronic systems for latent defects or design flaws
Chat GPT4 answer
1.The best method for testing the reliability of electronics and electronic systems for latent
defects or design flaws involves a combination of multiple techniques, as no single method can
provide comprehensive coverage. Some of the widely used methods include:
2. Design for Testability (DFT): Implement testability measures in the design phase to
improve the ease of testing and fault detection. Techniques include boundary-scan testing,
built-in self-test, and scan chains.
3. Design for Reliability (DFR): Design electronic systems to meet specified reliability and
lifetime requirements by considering factors like temperature, humidity, and mechanical
stresses.
4. Design Review: Conduct thorough design reviews to identify and address potential
issues, involving experienced engineers and cross-functional teams.
5. Simulation and Modeling: Use computer-aided engineering tools to simulate and model
the behavior of the electronic systems under various conditions, helping identify and fix issues
before prototyping.
6. Prototype Testing: Test early-stage prototypes to catch latent defects or design flaws
before moving to mass production.
7. Environmental Stress Testing: Subject the electronic system to environmental stresses
like temperature cycling, humidity, vibration, and shock to identify potential failure modes.
8. Accelerated Life Testing (ALT): Test the electronic system under elevated stress levels to
induce failure mechanisms more rapidly and estimate product life under normal conditions.
9. Highly Accelerated Life Testing (HALT): Test the system to its limits by applying extreme
levels of stress in order to identify potential weaknesses and design flaws.
10. Highly Accelerated Stress Screening (HASS): Screen production units using accelerated
stress testing to detect manufacturing defects and ensure reliability.
11. Failure Modes and Effects Analysis (FMEA): Analyze potential failure modes and their
impact on the electronic system, ranking them by severity and likelihood, to prioritize design
improvements and testing efforts.
12. Continuous Monitoring and Feedback: Monitor field performance and collect feedback
from users to identify failure trends, enabling further improvements to the design and testing
processes.
13.It is important to apply a combination of these methods and tailor them to the specific
electronic system being developed, as this will help improve the likelihood of detecting latent
defects and design flaws effectively
2nd Question
I have a electronic circuit board that has intermittent failure. How do I best troubleshoot to find
out where the failure mechanism is?
Chat GPT4 Answer
Intermittent failures can be challenging to diagnose, but with a systematic approach, you can
increase your chances of finding the issue. Here are some steps to help you troubleshoot an
electronic circuit board with intermittent failure:
1. Visual inspection: Start by examining the board for any visible signs of damage, such as
burnt components, broken traces, cracked solder joints, or loose connectors. Use a
magnifying glass or microscope if necessary.
2. Check for temperature-related issues: Intermittent failures can sometimes be caused by
temperature changes. Test the board by heating or cooling it gently (e.g., with a hairdryer
or a can of compressed air), and observe if the failure occurs more or less frequently. If
the problem seems temperature-related, look for components that are sensitive to
temperature changes or have poor thermal connections.
3. Reseat connectors and components: Unplug and re-plug all connectors, ensuring they
are seated properly. If there are socketed components, remove and re-insert them to
ensure good contact.
4. Test the power supply: Check the voltage levels of the power supply, and make sure they
are stable and within the specified range. Intermittent failures can be caused by an
unstable power supply.
5. Use an oscilloscope and/or logic analyzer: To analyze signals in the circuit, use an
oscilloscope for analog signals and a logic analyzer for digital signals. Look for signal
anomalies, such as noise, glitches, or incorrect voltages, that could cause the
intermittent failure.
6. Test components individually: Test components (resistors, capacitors, diodes, etc.) with a
multimeter to ensure they are functioning within their specified range. Replace any
suspicious components with known good ones.
7. Check for mechanical stress: Gently flex the board or tap on components while the
circuit is operating to see if the failure occurs. This can help identify poor solder joints,
hairline cracks, or damaged components.
8. Use freeze spray or a heat gun: Apply freeze spray on specific components or areas of
the board to lower their temperature and see if the issue goes away. Alternatively, use a
heat gun to heat components and observe if the failure occurs more frequently.
9. Record the failure: Document the exact circumstances under which the failure occurs,
including the input conditions, output conditions, and environmental factors. This can
help you establish a pattern and identify the problematic area or component.
10. Seek assistance: If you're still having trouble diagnosing the problem, consider reaching
out to colleagues or online forums for advice. Sometimes, a fresh perspective can be
invaluable in identifying the root cause of an intermittent failure.
Remember, patience and persistence are key when troubleshooting intermittent issues. It may
take time to identify the cause, but a systematic approach can help you uncover the problem
and resolve it.
You can now purchase the recent recording of Kirk Gray's Hobbs Engineering 8 (two 4 hour sessions) hour Webinar "Rapid and Robust Reliability Development – 2022 HALT & HASS Methodologies Online Seminar" from this link.
Please click on this link to access a relatively new analysis of traditional reliability prediction methods article from the US ARMY and CALCE titled  "Reliability Prediction – Continued Reliance on a Misleading Approach"
For more information on the newest discovery testing methodology here is a link to the book "Next Generation HALT and HASS: Robust design of Electronics and Systems" written by Kirk Gray and John Paschkewitz.