How to Find an Intermittent Failure Mechanism?
Abstract
Kirk and Fred discussing ways to find intermittent system failures.

Key Points
Join Kirk and Fred as they discuss the challenge of finding reliability issues that cannot be easily be reproduced when trying to do a failure analysis.
Topics include:
Product failure returns and analysis is dependent on the cost of the product, customer dissatisfaction and the cost of failure analysis
The benefits of rapid thermal transitions have the ability to skew signal timings which can help stimulate the signal integrity failures of high speed digital components  and systems as covered in Kirk's book (see link in show notes)
Using cooling spray and heating components to help isolate most likely component that is causing the failure.
The lack of research and information on  the interactions between hardware and variations in the signal integrity in digital systems.
Enjoy an episode of Speaking of Reliability. Where you can join friends as they discuss reliability topics. Join us as we discuss topics ranging from design for reliability techniques to field data analysis approaches.
---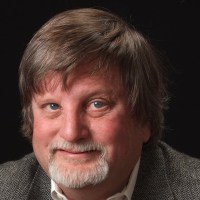 SOR 380 How to Find an Intermittent Failure Mechanism?Kirk Gray
---
Show Notes
Click here for the link to the highly read article by Kirk, "Why the Drain in the Bathtub Curve Matters"
For more information on the newest discovery testing methodology here is a link to the book "Next Generation HALT and HASS: Robust design of Electronics and Systems" written by Kirk Gray and John Paschkewitz.