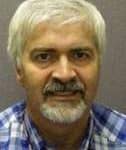 In-House or Contracted Oil Analysis with Bryan Johnson
We're thrilled to have the chairman of ICML, Bryan Johnson, with us. He's worked at the Palo Verde Generating Station for 30 nearly years as a lubrication engineer. Bryan's also involved with ASTM, starting about three decades ago. That was due to the creation of an on-site oil testing lab. This became a subcommittee that deals only with the condition monitoring of lubricants.
In this episode, we covered:
What are the benefits of on-site oil analysis?
How do you know you're getting consistent results from an analysis?
What are the standards to follow?
And much more!
What are the benefits of on-site oil analysis?
The primary benefit of this would be to help develop the people to understand oil analysis. By having an on-site laboratory, the practitioner looks at test data. Then they compare it to the color of the sample coming in. They can even go under the plant to have a look at how the machine runs. From there, they'll compile that data to enhance their knowledge of lubricants, the machine, and the machine's health. It helps sharpen the skills of the people on-site supporting the lubrication program. An in-house capability also provides almost immediate feedback on engine problems.
How do you know you're getting consistent results from an analysis?
There are three ways to check for consistency:
Carefully follow the instructions for running the test
Understand what the data collected means
Have a way of determining the machine's level of accuracy
What are the standards to follow?
Most data on machine health is normal. This makes it challenging to do a statistical analysis to determine accuracy. Through ASTM, manufacturers' instruments can get vetted to determine their accuracy. In other cases, a facility could take samples from their in-house lab and send a bit of it to one or two well-known outside labs. Their results will help you understand your instrument's limitations if any.
There are many avenues to make mistakes, increasing the inaccuracy of the sample. For starters, the quality of the sample itself. The sample should represent the main body of the fluid. It should be taken the same way every time, so it's consistent. You could have the finest instrument, either on-site or off-site, producing great data. But if your on-site analyzer doesn't understand the data, you could undermine the validity of the process.
What training is available to ensure staff is doing tests properly?
There are plenty of training options nowadays. If a company is running ASTM tests, there are training modules available through ASTM. These help you understand how to get your data out of the test. You can do this online. For more formal education, you have options like ICML. After completing training in a topical area, the candidate can take the test. This will demonstrate the knowledge in the training they've received. ICML has a list of companies that provide this training. The STLE organization also does training through annual meetings.
Other organizations train as well. For engineering, there are opportunities for engineers to get tribology training through universities. That's through online classes.
Where can you set up to increase success rates?
The first thing a facility would need to do is look at the chemistry involved in the testing. Some have very minimal chemistry, such as with solvents. Others may need flames and produce gases or smoke. Each of the resultant pollutants needs to be monitored by the facility before the instrument gets sited. As a result, some instruments may go into a corner of the shop, such as an oil change facility.
But with an industrial facility, the instruments would likely end up in the corner of the chemistry laboratory. That would help address the fumes and other health hazards. Each facility should look at the instruments they're considering and have their safety department look at it. That would help them see what requirements are needed before making their determination.
Can environmental factors skew some of these tests?
Some tests are sensitive to humidity and other environmental contaminants. The FTIR test is commonly used for condition monitoring. It produces a chemical fingerprint of the lubricant. This shows oxidation, depletion of additives, among others. Such a test is sensitive to the humidity and Carbon of the workspace. These contaminants can show as straight peaks on the test results. Thus, precautions need to be taken to ensure the testing process doesn't degrade the sample.
What are the benefits of off-site oil analysis?
Each facility has its priorities and level of expertise. They'll look at their longterm asset management plan. For a larger facility, an on-site capability may be easier to justify than for a small one. A facility with fewer maintenance personnel is unlikely to have a high level of expertise. There are competent people in the larger off-site facilities. Thus, a facility can rely on an off-site vendor for that expertise.
To decide how good the data is, you can accept that the off-site vendors produce a quality product. But to be certain, you could do sample splits. A facility could have more than one laboratory to send samples and see if they all come back the same.
Also, having a crosscheck program in place, one could assess the quality of that incoming data. You would also gain by having experts who've become sensitive to what abnormal samples are. These are a vital resource to help the facility make the right call.
How do you cut the risk of bias with off-site facilities?
That's not a factor that can be entirely eliminated. Each organization has its business objectives. This could be to sell more lubricants or do more testing. You can help that by increasing the knowledge level of on-site staff so they can make that determination.
How can organizations decide whether to use on-site or off-site testing?
One big factor would be the cost. How much gets used for off-site testing? Would it be cheaper to take it on-site? Based on the wealth of expertise at off-site facilities, it would be difficult to cut them out entirely. How do you decide what to do with your testing program? There are industry documents that ASTM and other training organizations have.
The ASTM D6224 offers guidance on setting up a testing program at an industrial facility. D4378 also goes along with it. These documents have sampling interval suggestions. They could be based on the types of machines, among other aspects. You don't want to have a condition monitoring test that doesn't relate to a failure you're monitoring.
Standards that can help one understand data better are D7669. This is a trend monitoring of data. There's also D7720, which helps in setting alarm limits. These documents help with what to consider when setting a program on-site or working with off-site vendors.
What makes the biggest successful difference with on-site oil analysis?
Asset management plays a major role here. But, there are key factors to consider within it, and these are:
The culture at the facility
Having a champion in the program to ensure the 12 asset management elements are working well
A supportive management team
In summary
The most important thing to do is learn and understand what you're trying to do. A program without that knowledge will have a challenge in being successful. Become educated. Pull up ASTM standards and use them. That's in addition to third party trainers and instrument manufacturers' information. Become as capable as possible to make decisions for your plant.
Eruditio Links:
Bryan Johnson Links:
234 – In-House or Contracted Oil Analysis with Bryan JohnsonJames Kovacevic
Rooted In Reliability podcast is a proud member of Reliability.fm network. We encourage you to please rate and review this podcast on iTunes and Stitcher. It ensures the podcast stays relevant and is easy to find by like-minded professionals. It is only with your ratings and reviews that the Rooted In Reliability podcast can continue to grow. Thank you for providing the small but critical support for the Rooted In Reliability podcast!