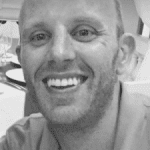 Leadership with Rob Kalwarowsky
Welcome Rob back to the Podcast. You were the founder of Rob's Reliability Project and later started working as a co-host of the Leadership Launchpad Podcast and Dismantling the High Performance Narrative. Although, tell us more about yourself.
Rob- Having worked in reliability for ten years- transitioning across manufacturing, mining, and presently in an oil pipeline, it is clear that the biggest gap in the industry is in leadership. This became apparent after the observation of shop floor teams in different sites. Some leadership teams rarely listened to them and that drove a lack of psychological safety.
In this episode we covered:
What drove you to this ?
What is your definition of leadership?
Why is leadership important to culture change?
What drove you to this ?
Rob- At the beginning, my career led to the mental issues that I had. Later on working as a leadership coach, I started piecing it all together and further discussions about mindsets made it clearer. While hosting the podcast, the common response to the question of say, RCM and RCA challenges from different experts was implementation and culture. These two elements depend on leadership.
The key question is: how do we motivate change alongside the technical side of reliability?
What is your definition of leadership?
Rob- To quote Simon Sinek, "Leadership is not as much a rank as it is a choice. It is about attitude and trying to make people around you better."
Why is leadership important to culture change?
Rob- Engagement is the essential aspect and 70% of it comes from the direct manager. The Gallup American Workforce Report talks about the benefits of moving from a disengaged to an engaged culture. Disengagement costs about 450-550 billion dollars every year since only 15% of the workforce is engaged.
If you double your engagement, safety incidences reduce, productivity increases and profitability rises as you cut down absenteeism and turnover rates.
Where do leaders go wrong? What can they do about it?
Rob- Leaders go wrong in their fundamental assumption about people. Incident RCAs tend to point directly at the individual and victimize them. The overall assumption then is that the individual's deliberate actions led to the incident. Teams also rely on metrics alone to reward and discipline its members. Consequently, we discourage openness and contribution.
We should assume that 99% of the time, people are trying to do the right thing. We then ask the right questions such as:
What business process drove the individual to that decision?
What cultural or political aspects contributed?
This encourages openness, curiosity, and continuous improvement, which allows the team to find and fix the problem.
Leadership has to provide this psychological safety, right?
Rob- Yes. Diversity and inclusion is essential. Diversity is having different people in the room. Inclusion is having people feel like they belong. It encourages psychological safety where they are free to speak up.
In reliability, a plant will fail if the management doesn't know what is wrong and people are not willing to tell.
Can you define servant leadership?
Rob- Servant leadership is about serving the people as opposed to the traditional leadership where management only focuses on the success of the organization. The only problem is that servant leadership can be misunderstood as neglecting oneself to serve others. On the contrary, leaders need to take care of themselves as they help others to grow.
Are leaders born or made?
Rob- You can get better at anything since you are not fixed from the onset. In as much as you might not be as great as the best of us but you can learn and improve.
What are leaders to do in taking organizations through these cultural changes?
Rob- There are a lot of perspectives on leadership out there. Get as broad a perspective as possible and choose the one that works for you.
Can Leadership Launchpad Podcast help people become better?
Rob– Leadership Launchpad Podcast is on all the platforms; itunes, Spotify e.t.c. We discuss high impact leadership and bring people from across all industries (even sports) as hosts. We have a 12-week program coming up. It will focus on the basics of psychology as we get people started on their leadership journey. To get it go to robsreliabilty.com/leardership.
What is the one thing that makes the biggest difference towards a successful leadership?
Rob- Create a rapport with people in that; show your vulnerability enough to include them in finding solutions.
What is the key takeaway?
Rob- Belief; make the decision to be a leader.
Where can people find you?
Rob- Follow me on Linkedin. Also go to robsreliabilty.com. We are also offering a Leadership Launchpad Program whose registration was closed but still giving a 500-dollar discount till 21st May.
What are your favorite resources?
I like Simon Sinek resources; books and podcasts.
Eruditio Links:
Bennett Fitch Links: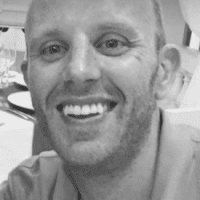 263 – Leadership with Rob KalwarowskyJames Kovacevic
Rooted In Reliability podcast is a proud member of Reliability.fm network. We encourage you to please rate and review this podcast on iTunes and Stitcher. It ensures the podcast stays relevant and is easy to find by like-minded professionals. It is only with your ratings and reviews that the Rooted In Reliability podcast can continue to grow. Thank you for providing the small but critical support for the Rooted In Reliability podcast!