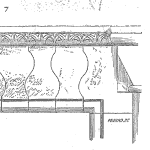 Building a Reliability Plan
Each product development project is different.
Different features, customers, use cases, and expectations. Let's discuss how to build a custom reliability program that fits your specific situation.
"Insanity: doing the same thing over and over and expecting different results."
– attributed to Albert Einstein, basically describes many organizations' reliability project plans.
The idea that a set of activities will effectively address all of the reliability risks of a new design is too common across industries.
Why is this?
Let's explore recognizing the current situation and which activities provide the most value.
The focus should be on creating a product that meets customer and business expectations with the lowest risk and cost.

In this interactive webinar, we will discuss a couple of different situations and how to develop and manage the right reliability program.
Startups with brand new technology to mature industrial equipment families of products all have reliability performance expectations, and it is how we create and execute the reliability activities in support of the project that is key.
Each element of the entire program should add value and not be done 'just because we always do that."
With just a little thought, you can create and justify a tailored plan. Join the discussion.
This Accendo Reliability webinar originally broadcast on 9 September 2014.
Building a Reliability PlanFred Schenkelberg

To view the recorded video and slides visit the webinar page.
Related Content
Working on the Right Things episode
What is Good Enough Reliability episode
Putting Reliability Plans Together episode
The Art of Creating a Reliability Plan article
The Need for Proper Reliability Plan episode