Alec Feinberg, Author
Fred interviews Alec Feinberg an author, scientist, engineer, and consultant.
Dr. Alec Feinberg is the founder of DfRSoft. He has a Ph.D. in Physics and is the principal author of the book, Design for Reliability. A practical book for the DfR process using a stage gate approach.
Alec is also the principal developer for DfRSoftware which is the most thorough reliability design tool currently available (free trial at DfRSoft.com). Alec experience has allowed him to provide extensive reliability engineering services in all areas (AT&T Bell Labs, TASC, M/A-COM, Tyco Electronics, and Advanced Energy) with >35 years that include solar, power electronics, defense, microelectronics, aerospace, wireless, and automotive.
He has provided training in Design for Reliability & Quality, Shock and Vibration, HALT, ESD, DFMEA and Thermodynamic Reliability. Alec often teams with other companies (Hobbs Engineering and Ops A La Carte) teaching these courses. The practical stage gate teaching approach is the most advanced way to learn how to logically demonstrate reliability.
Some of the well-known companies he has taught at include Hewlett-Packard, Sandia National Labs, Canadian Space Agency, Sierra Wireless, Mentor Graphics, Woodward Industries, Tyco Electronics, Northrop Grumman.
Alec has presented numerous technical papers and won the 2003 RAMS Alan O. Plait best tutorial award for the topic, "Thermodynamic Reliability Engineering." Alec has a new book, Thermodynamic Degradation Science: Physics of Failure, Accelerated Testing, Fatigue, and Reliability Applications (due out October 2016), with the publisher John Wiley& Sons. A new science!
In this episode, Fred and Alec discuss:
Recorded January 2017.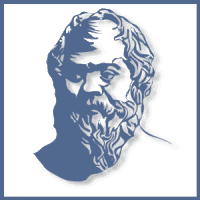 DTK Alec Feinberg DfRSoft AuthorTim Rodgers
Show Notes
Alec's company site, DfR Software Company
Thermodynamic Degradation Science: Physics of Failure, Accelerated Testing, Fatigue, and Reliability Applications (Quality and Reliability Engineering Series)
Design for Reliability (Electronics Handbook Series)