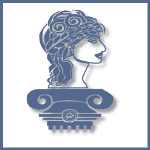 Bill Meeker, Scholar and Author, Iowa State University
Fred Schenkelberg interviews Bill Meeker about his work and writing in the field of reliability engineering and statistics.

[Note: This is a bonus episode recorded at RAMS 2016 in Tucson, AZ. Fred invited thought leaders to join him for a quick interview, thus please pardon the sounds of the conference in the background.]
William Meeker is Professor of Statistics and Distinguished Professor of Liberal Arts and Sciences at Iowa State University.
He is a Fellow of the American Statistical Association (ASA) the American Society for Quality (ASQ), and the American Association for the Advancement of Science, and a past Editor of Technometrics. He is a co-author of the books Statistical Methods for Reliability Data with Luis Escobar (1998), and Statistical Intervals with Gerald Hahn (1991), 14 book chapters, and of numerous publications in the engineering and statistical literature.
He has won the ASQ Youden Prize five times and the ASQ Wilcoxon Prize three times.
He was recognized by the ASA with their Best Practical Application Award in 2001 and by the ASQ Statistics Divisions with their W.G. Hunter Award in 2003. In 2007 he was awarded the ASQ Shewhart Medal. He won the 2012 Jerome Sacks Award for Cross-Disciplinary Research and the 2014 ASQ Brumbaugh Award.
He has done research and consulted extensively on problems in reliability data analysis, warranty analysis, accelerated testing, nondestructive evaluation, and statistical computing.
In this episode, Wayne discusses:
Bill's initial start and interest in reliability statistics.
Luis Escobar and Bill Meeker's book Statistical Methods for Reliability Data based on practical studies
The changing nature of field data and the analysis
Recorded January 2016 at RAMS in Tucson, AZ.
DTK Bill Meeker ScholarTim Rodgers
Show Notes
Links: