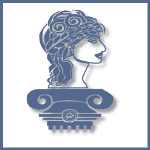 Caroline Lubert, Scholar, James Madison University
Fred Schenkelberg and Andre Kleyner interviews Caroline Lubert about her work as a profession, and mostly about her work as the RAMS Tutorial Chair.

[Note: This is a bonus episode recorded at RAMS 2016 in Tucson, AZ. Fred invited thought leaders to join him for a quick interview, thus please pardon the sounds of the conference in the background.]
Caroline is a professor in the Department of Mathematics & Statistics at James Madison University. She is also the Reliability and Maintainability Symposium Tutorial Program Chair.
She works with tutorial authors and speakers each year to bring a vibrant and comprehensive tutorial program to the conference attendees.
In this episode, Caroline discusses:
The role of tutorials in the conference to bring value to attendees
The process the team uses to select and schedule tutorials
The future of tutorials with the conference
The value the tutorials program offers to professional education
Recorded January 2016 at RAMS in Tucson, AZ.
DTK Caroline Lubert ScholarTim Rodgers
Show Notes
Links: