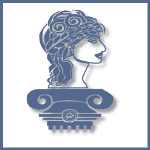 Chris Jackson, Scholar and Consultant
Tim interviews Chris concerning the academic work concerning decision making being built into autonomous vehicles.
Chris is the Chief Operating Officer for SARAS, the Center for the Safety and Reliability of Autonomous Systems in Los Angeles, California, and he's also the acting director of the Center of Reliability and Resilience Engineering at the B. John Garrick Institute of Risk Sciences at UCLA. Chris is the director at Acuitas Reliability in Canberra, Australia, which provides technical consulting in reliability, availability, and maintainability. Chris has a Ph.D. in reliability engineering from the University of Maryland in College Park.
In this episode, Fred and Larry discuss:
The academic framework for safely using autonomous systems
A few unique autonomous systems to consider
The importance of the decision making framework
Recorded August 2017.
DTK Chris Jackson ScholarFred Schenkelberg
---
Show Notes
SARAS, the Center for the Safety and Reliability of Autonomous Systems
Center of Reliability and Resilience Engineering