Eric Arnum Author
Tim Rodgers interviews Eric concerning his online newsletter,  Warranty Week, concerning his ongoing reporting on the  warranty industry.
Eric is the editor of an online newsletter called Warranty Week.  It's aimed at people in the business – the manufacturers making the products that get the warranties, the retailers and dealers that sell the products and also the extended warranties that go with them, and the administrators and insurance companies that work with those manufacturers and retailers to manage the paperwork.  It's currently published as a weekly email on Thursday nights to over 7000 subscribers, and it's also available on the web at www.warrantyweek.com.
Before launching Warranty Week in late 2002, Eric did market research and wrote columns about the data communications and email industries, and the initial commercial rollout of the Internet.  He lives and works at home in Queens, New York, close to the airports, Citi Field, and the spaceships featured in the movie "Men in Black."
In this episode, Eric and Tim discuss:
Discoveries in the reported warranty data
Examples of changes in the business of warranty
A little about Guarenteed Asset Protection
Recorded May 2019.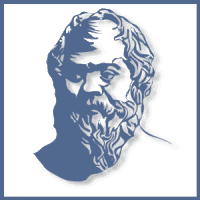 DTK Eric Arnum AuthorTim Rodgers
---
Subscribe to the free online newsletter at www.warrantyweek.com.