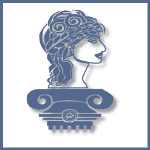 Jezdimir Knezevic, MIRCE Akademy
Tim Rodgers interviews Jezdimir Knezevic concerning Dr. K's pioneering work on the ability of systems to maintain functionality over time, named by him as function-ability.

Dr. Knezevic is the founder and president of the MIRCR Akademy in Exeter in the UK. He's an internationally known researcher and educator with over 350 publications and numerous technical presentations.
Dr. K is best known for his formulation of MIRCE mechanics, which is the study of function-ability over the life of maintainable systems. He established the MIRCE Akademy in 1999, and under his leadership, the Akademy has educated thousands of professionals from industry, government, and military organizations worldwide.
Dr. K was also a Reader in Reliability and Logistics Engineering at Exeter University.
He has a Ph.D. in reliability engineering and a Master's Degree in maintenance engineering from the University of Belgrade.
In this episode, Dr. Knezevic discusses:
How MIRCE fills an important gap in the study of reliability
How practitioners of MIRCE address reliability questions differently than traditional reliability engineers
Suggested improvements in how reliability engineers are trained
Recorded November 2015.
DTK Jezdimir Knezevic ScholarFred Schenkelberg
Show Notes
Links:
Learn more about the MIRCE Akademy and their training programs at www.mirceakademy.com.