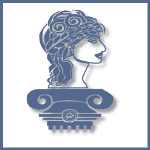 John Paschkewitz, Author
Fred interviews John Paschkewitz a consultant, author, and engineer presents a very popular tutorial at RAMS each year. The title of Accelerated Reliability includes accelerated life testing and other forms of acceleration based experiments.
John Paschkewitz has over 41 years' experience in product assurance, testing, reliability and sustaining engineering in several industries. He holds a B.S. in Mechanical Engineering from the University of Wisconsin – Madison and a M.A. in Business Management from Central Michigan University. He is a graduate of the Defense Systems Management College Program Management Course. He is a registered Professional Engineer and ASQ Certified Reliability Engineer (CRE), a Senior Member of ASQ and a Member of SAE and ASME. He is a Regional Councilor for the ASQ Reliability Division. He is currently Principal Consultant and Owner of Product Assurance Engineering, LLC, which provides teaching and consulting in reliability risk assessment and test planning, accelerated testing, and integrating reliability into product development processes.
see John's about page on Accendo Reliability
In this episode, Fred and John discuss:
His popular RAMS tutorial on Accelerated Testing.
What is the robustness indicator figure?
Everyones favorite topic of sample size.
Recorded January 2017.
DTK John Paschkewitz ScholarTim Rodgers
Show Notes
Practical approach to accelerated testing RAMS tutorial
John's consulting page: Product Assurance Engineering LLC
John and Kirk's book