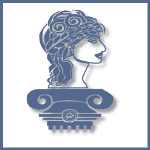 Kellie Schneider, Scholar
Fred interviews Kellie Schneider a RAMS tutorial committee member and assistant professor about her background and ongoing work with the RAMS conference.
Kellie Schneider is an Assistant Professor in the Department of Engineering Management, Systems, & Technology at the University of Dayton. Prior to joining the faculty at UD, she was an Instructor in the Freshman Engineering Program at the University of Arkansas. She received her Ph.D., M.S. and B.S. all in industrial engineering from the University of Arkansas. Her primary area of research is in repairable systems modeling specifically in the field of selective maintenance. She is a member of IIE and ASEE.
In this episode, Fred and Kellie discuss:
The tutorial program at RAMS
The importance of professional development
RAMS is more than tutorials and papers
Recorded January 2017.
DTK Kellie Schneider ScholarTim Rodgers
Show Notes
RAMS The Reliability and Maintainability Symposium