Shane Turcott Author
Tim interviews Shane about his new book, "Decoding Mechanical Failure", how physical evidence from a failed part can suggest specific kinds of failures, and situations where the data might point in one direction but the physical evidence point in a different direction.
Shane Turcott is a metallurgical engineer and a Canadian Professional Engineer specializing in laboratory-based failure analysis. His work provides physical evidence and support to reliability engineers conducting RCA investigation throughout the refining, mining and energy industries. He's worked for various companies including Dofasco, Bodycote and Liburdi Turbine Services.
In 2009 Shane founded Steel Image, an engineering company specializing in failure analysis and on-site material evaluations supporting reliability. He's the past Ontario Chair of the American Society of Materials and current architect for the ASM World Class online series at asmontario.org. 
Shane is the author of "Decoding Mechanical Failures. The Definitive Guide to Interpreting Fractures," which is likely the first introductory book explaining how to examine fracture surfaces.
In this episode, Tim and Shane discuss:
Shane's new book, "Decoding Mechanical Failure"
How the physical evidence from a failed part suggests specific kinds of failures.
Could people be making mistakes about root cause because they're neglecting the physical evidence?
Why using the failed part as an indicator of the root cause isn't being used.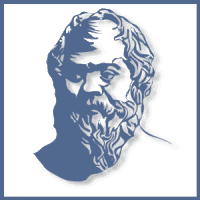 DTK Shane Turcott AuthorTim Rodgers
Shane is the author of the book Decoding Mechanical Failures.
When a metal component fails, its fracture surface is the greatest source of information as to why it failed – it just needs to be decoded. This book introduces fractography and how to decode the fracture features of mechanical failures. It demonstrates how to visually diagnose and interpret ductile, brittle and fatigue failures using numerous examples. It then explains how each diagnosis is used to direct the investigation towards the root cause of failure. There are two additional chapters on advanced fatigue of rotating shafts and static fastener failures. Intended for anyone dealing with equipment failures including reliability, maintenance, inspectors and mechanical engineers.