Tom Moriarty Author
Tim interviews Tom, they discuss the topic of productive leadership with respect to organizational reliability.
Tom Moriarty is president of Alidade Maintenance Engineering and Reliability, Inc. (Alidade MER). Founded in 2004, its mission is to help others lead full and satisfying lives through physical asset management and productive leadership principles.
Tom became a member of the Society of Maintenance and Reliability Professionals in 2002 and is currently the Government Relations Committee Chairman, a Florida Chapter Board Member, the Florida Central East District Director and a CMRP since 2003.  He has various credentials in RCM, Root Cause Analysis and predictive maintenance technologies. In 2018 he became an Approved Provider of Productive Leadership System training.
Since 2008, Tom has been the author of a monthly column on leadership in Plant Services Magazine. In November 2019 his book "The Productive Leadership System; Maximizing Organizational Reliability" was published and it's available through Amazon and Industrial Press.
In this episode, Tim and Andy discuss:
The difference between organization and product reliability
The importance of productive leadership
A few tips on being a productive leader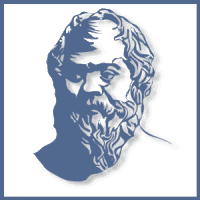 DTK Tom Moriarty AuthorTim Rodgers