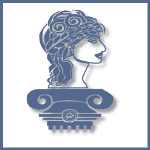 Tongdan Jin, Associate Professor
Tim Rodgers interviews Tongdan Jin concerning Tongdan's work as an experienced reliability professional and associate professor at Texas State University.

Tongdan Jin is an associate professor at the Ingram School of Engineering at Texas State University.
He obtained his Ph.D. in industrial engineering, and an MS in electrical and computer engineering, both from Rutgers University in 2001. In addition, he has industry experience as a reliability engineer at Teradyne.
Tongdan's research interests focus on reliability modeling and optimization with applications in manufacturing, energy and supply chains.
He has authored and co-authored dozens of papers published in various journals, including IEEE Transactions on Reliability and Reliability Engineering and Systems Safety.
His research is sponsored by NSF, the U.S. Department of Agriculture, and the U.S. Department of Education.
In this episode, Tongdan Jin discusses:
The need for collaboration between reliability researchers and practicing engineers
Improving data collection about field failures
Balancing reliability concerns with time-to-market pressure
Ensuring everyone in the supply chain has the same priorities regarding reliability
Recorded April 2015.
DTK Tongdan Jin Associate ProfessorTim Rodgers
Show Notes
Links:
Texas State University Reliability Engineering
Please login with your site registration to view the video recording.
If you haven't registered, it's free and takes only a moment.