Wayne Nelson, Author
Fred interviews Wayne Nelson, fellow, author, consultant about his career, books, and statistics.
Wayne Nelson consults on diverse applications of engineering data analysis to extract information that improves products. In addition to being a leading expert in the collection and analysis of product reliability data from field service, laboratory tests, and accelerated tests, Dr. Nelson is skilled in statistical analysis and modeling of data on measurement errors, and data from designed experiments and from samples from populations. At General Electric R&D from 1965 to 1989 and as a private consultant since, he has contributed to improving product performance and reliability in many industries including Aviation, Automotive, Electric Power, Medical Devices, Nuclear Power, Military Hardware, Railroad, Electronics, Microelectronics, Transportation, Materials, and Software. He is widely recognized for his innovative developments that solve nonstandard client applications. These developments appear in his three books and 130 literature articles. He also trains engineers on data analysis and works as an expert witness.
In recognition of his innovative developments for practical applications and his contributions to reliability education, he was elected a Fellow of the Institute of Electrical and Electronics Engineers (IEEE), the Amer. Society for Quality (ASQ), and the Amer. Statistical Assoc. (ASA). The ASQ awarded him the Shewhart Medal, Brumbaugh Award, Wilcoxon Prize, Youden Prize, and Shainin Medal. The IEEE Reliability Division awarded him its prestigious Lifetime Achievement Award.
In this episode, Fred and Wayne discuss:
How Wayne got started in reliability statistics
About his books and many technical papers
A few basics that make for a great career
Recorded January 2017.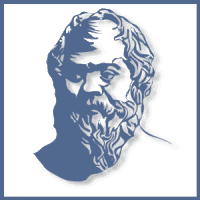 DTK Wayne Nelson AuthorTim Rodgers
Show Notes
Wayne's Books
Nelson, Wayne B., RECURRENT EVENTS DATA ANALYSIS FOR PRODUCT REPAIRS, DISEASE EPISODES, AND OTHER APPLICATIONS, book in the ASA-SIAM Series on Statistics and Applied Probability, Jan. 2003, 147 pp., ISBN 0-89871-522-9. SIAM, 3600 University City Science Center, Philadelphia, PA 19104-2688,
In January 2013, it is available as an e-book. He presented an invited one-day course from this book at the ASA 2002 and 2005 national meetings, the 2002 Deming Conf., the 2003 ISSAT Conf. on Reliability and Quality in Design, the 2006 Foro of the Asociación Mexicana de Estadística, and the Albany Chapter of ASA 2014.
Nelson, Wayne B. (2004), APPLIED LIFE DATA ANALYSIS, paperback edition of this book, Wiley, New York, 634 pp, (Jan. 2004), ISBN 0-471-64462-5.
Invited by the American Statistical Assoc., Wayne Nelson presented this book in a two-day course at the 1982 Annual Meeting — the only book so honored in 1982. Also, it was invited for a tutorial at the 1982 Applied Statistics Conf., Newark, NJ. Dr. Nelson has given numerous public and company-sponsored courses from this book. This book was translated into Japanese and published by the Japanese Union of Scientists and Engineers. Today this book is still regarded by engineers as most readable and useful.
Nelson, Wayne, ACCELERATED TESTING: STATISTICAL MODELS, TEST PLANS, AND DATA ANALYSES, paperback edition, Wiley book, 601 pp., www.wiley.com (Jan. 2004), ISBN 0-471-697326-2.
Invited by the Amer. Statistical Assoc, the author gave an invited two-day course from it at the 1991 Joint Statistical Meeting, Atlanta, an invited tutorial on this book at the 1989 Deming Conf. on Applied Statistics, Atlantic City, and numerous public, company, and university courses. Today this is still regarded as the most comprehensive, readable, practical, and authoritative book on this subject.
---
---