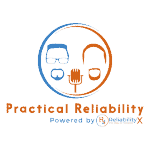 Workforce Planning w/ Joel Leonard
The average age of hundreds of thousands of maintenance people across the globe is over 50 years old.  Many have already started to retire, leaving empty maintenance positions behind. Companies are having a challenge in finding qualified workers to fill vacancies.  With no one to fix broken pipes, frayed wires and brittle levies, modern nations are finding themselves in what Joel Leonard has coined, "The Maintenance Crisis."
A former vice-president of the Association of Facilities Engineers, he is taking an international lead in identifying, explaining and helping solve the problem. His creative strategies to build awareness have included holding job fairs specific to the maintenance industry, writing articles, addressing major conventions to high school classes, writing songs, developing an on-line TV network and writing books. As a result of his efforts, he has been appointed to the United States Council on Competitiveness, a national think-tank whose purpose is to work with Capitol Hill and the White House to create policy that results in legislation. Internationally, corporate and governmental leaders are seeking his advice. He has been interviewed on National Public Radio and CNBC.
Working with Chicago-based Putman Media, Inc., a publisher of nine trade magazines, Joel has been writing a column for Plant Services Magazine for the past five years. The 80,000 readers have followed Joel's work onto the Internet, where, in 2007, Joel founded SkillTV.net, the first on-line television network dedicated to helping build awareness of and solve the "Maintenance Crisis." Programming includes interviews with congressional leaders, Fortune 500 CEOs, educators and governmental leaders.
In 2008, Joel received the Gold Award for his articles in Plant Services Magazine from the American Society of Business Publications Editors. He has presented and been the keynote speaker of national and international conventions since 1998. In 2008, he was the first American to address the EuroMaintenance Conference in Belgium, a meeting attended by governmental and corporate leaders from 51 nations. His songs, "The Maintenance Crisis" and "Find Me a Maintenance Woman," have been played on National Public Radio and downloaded more than 40,000 times. They are often played at major conventions.
For helping set up The Forge, a Greensboro Makerspace that helped set up over 16 new companies, 9 patents applied and over 50 people hired, the City of Greensboro recognized Joel with the Game Changer Award. Also Joel was invited to the Whitehouse to share strategies to grow the makerspaces nation-wide. In 2018 Joel met with over 60 makerspaces and visited over 35 states to grow the Maker Movement.
He also connected the City of Flint with Unifi Corporation to recycle 24 million water bottles into clothing. .  Joel has trained engineers from manufacturing plants around the world including Goodyear, Goodrich, Michelin and other major manufacturers. Goodyear Fayetteville Plant was able to receive over 3 million in cost saving by implementing suggested predictive maintenance technologies.
In 2021to address post covid challenges,  Joel launched a mobile makerspace to take education to rural and underserved communities. As a result, the Governor of North Carolina inducted Joel into the Order of the Long Leaf Pine and flew a NC flag over the state capitol.