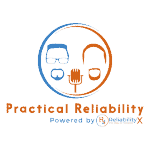 Paul Daoust, Founder of Scio Asset Management
Paul Daoust thinks for a living with over 25 years of international experience in asset management and operational excellence in the energy sector as a team leader and lead practitioner in a corporate center, industrial site and remote work locations.
As the founder of Scio Asset Management, Paul is declaring war on mediocrity and providing supportive leadership to progressive operational leaders to make more, better decisions to stop value leakage in their organizations through learning, coaching, advising services and management platform solutions.
Paul is a leading international advocate for asset management practices for industrial and infrastructure asset-owning organizations.
Specializing in asset management leadership, asset strategy & planning, operational risk management, asset performance management, asset investment planning, maintenance and reliability management, competency management, and organizational change management.