Selecting Reliability Engineering Tools
podcast episode with speaker Fred Schenkelberg
The toolbox for reliability engineering work is large. We have tools for risk management, data analysis, failure analysis, team building, and more. We touch on material science at the molecular level and then shift to assessing a vendor's reliability program when you use which tool is critical to your effectiveness. So, how do you determine which tool to use for a given situation?
Let's explore a few different situations and step through the decision process to determine which tool to employ. You may need to learn how to use a new tool or set of skills, modify how you use an existing tool, or apply what you already know how to do.
The selection hinges on knowing what is available, understanding the current situation and available information, plus how well will a particular approach work in your organization. Choosing the right tool requires matching the type and complexity of the problem and the situation at hand.
Let's discuss how to enable you always to apply the right tool to get the best results in this interactive and practical event.
This Accendo Reliability webinar originally broadcast on 14 July 2020.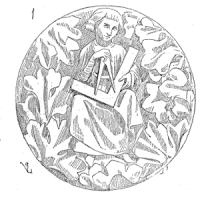 Selecting Reliability Engineering ToolsFred Schenkelberg
---
To view the recorded video/audio of the event, visit the webinar page.

Related Content
Reliable Manufacturing Tool Selection episode
Reliability Tool Selection episode
Our Top Reliability Tools and Goal Setting episode
Selecting Tools for a Given Challenge episode
Tips For Building a Reliability Plan episode