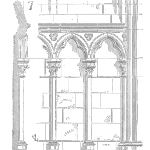 Implementing System Reliability Growth
Abstract
Adam and Kirk discuss the application of Reliability Growth within a product development program.

Key Points
Join Adam and Kirk as they discuss
Reliability Growth program structure.
How a Reliability Growth program assists the high-level program by synchronizing reliability goals with PM phase gates.
Reliability Growth metrics can be used to create a language that will clearly communicate reliability performance status to both technical and non-technical members of the organization.
Enjoy an episode of Speaking of Reliability, where you can join friends as they discuss reliability topics.
Join us as we discuss topics ranging from design for reliability techniques to field data analysis approaches.
---
SOR 050 Implementing System Reliability GrowthAdam Bahret