Vendor's Reliability Proof of 'No Reported Problems'
Abstract
Tim and Fred discuss another comment sent from a listener who wonders whether they should have confidence in a supplier that says they've shipped millions of components without hearing any complaints about reliability.

Key Points
Join Tim and Fred as they talk about why "no reported problems" is not sufficient evidence that a component is reliable.
Does the absence of a reported failure prove that the component is reliable in your service environment?
Why it's important for the supplier to understand the failure mechanisms and performance limits of their components and subsystems
Helping the supplier feel comfortable talking about reliability in "failure space"
Enjoy an episode of Speaking of Reliability, where you can join friends as they discuss reliability topics.
Join us as we discuss topics ranging from design for reliability techniques to field data analysis approaches.
---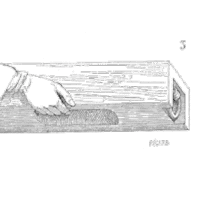 SOR 056 Vendor's Reliability Proof of 'No Reported Problems'Tim Rodgers