Matching Skills Across Your Supply Chain
Abstract
Tim and Fred discuss the advantages of choosing a supplier with complementary skills, and how supplier selection is like interviewing and hiring a new employee.
Key Points
Join Tim and Fred as they discuss the importance of complementary skills when choosing a supplier, particularly during product design and troubleshooting of reliability issues.
Topics include:
Why it's not enough to look at the suppliers' published capabilities
How important is it for a supplier to have a deep understanding of the final user environment?
What can you do to assess a supplier's capability for problem-solving?
Enjoy an episode of Speaking of Reliability, where you can join friends as they discuss reliability topics.
Join us as we discuss topics ranging from design for reliability techniques to field data analysis approaches.
---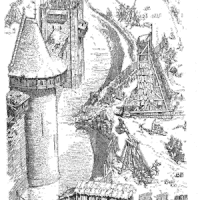 SOR 099 Matching Skills Across Your Supply ChainTim Rodgers
---
Show Notes
For additional information about the HP-Canon complementary relationship during LaserJet development, see the following link:
http://www.wired.com/1994/10/canon/