Understanding the Setting of Expectations
Abstract
Tim and Fred discuss a problem that buyers and suppliers sometimes encounter in new applications: which is the right technical solution?
Key Points
Join Tim and Fred as they discuss the disconnect between buyers who need a certain level of performance and buyers who have multiple technical solutions, with no single solution that's clearly the best fit and no established standards.
Topics include:
How should you define reliability for a new field application?
Co-design: working directly with the supplier to create a solution instead of handing over a set of drawings
Supplier collaboration to develop the new technology
The benefits of using established technology in new ways
Enjoy an episode of Speaking of Reliability, where you can join friends as they discuss reliability topics. Join us as we discuss topics ranging from design for reliability techniques to field data analysis approaches.
---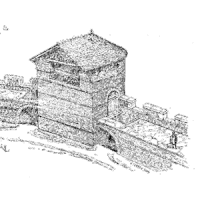 SOR 111 Understanding the Setting of ExpectationsTim Rodgers