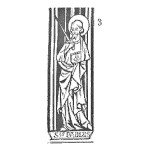 Mechanical System HALT Hints and Tips
Abstract
Kirk and Fred discussing the process of HALT on mechanical systems. Many times the simplest and most straightforward of accelerated testing is to increase the number of expected use cycles such as on a mechanical hinge. They discuss how a failure may come from degradation, such as a squeaking door hinge, before it actually has a functional failure.

Key Points
Join Kirk and Fred as they discuss an example of HALT being applied to mechanical systems. They discuss how failure can be defined from a function, such as a hinge squeaking before binding. They discuss the fact that aircraft manufacturers do perform a HALT on the the airframe including loading wings to the point of structural failure.
Topics include:
Simple examples of how to approach HALT on a simple door hinge
How a failure may be defined before the unit has a catastrophic failure of function
How distributions and variations in HALT operational limits is very relevant to process capability.
Enjoy an episode of Speaking of Reliability. Where you can join friends as they discuss reliability topics. Join us as we discuss topics ranging from design for reliability techniques, to field data analysis approaches.
---
SOR 132 Mechanical System HALT Hints and TipsKirk Gray
---
Show Notes
Here is a link to download the article "The Reasonable Ineffectiveness of Mathematics" by Derek Abbott from The University of Adelaide.
Here is the link to watch the PBS broadcast of the Nova episode that Kirk mentions in the podcast, "The Great Math Mystery" . Please watch the last 15 minutes on the discussion on the relationship of mathematical models and reliability of the Mars Curiosity Rover.
Here is a link to Kirk and John Paschkewitz's new book "Next Generation HALT and HASS: Robust Design of Electronics and Systems"