Building Your Reliability Program From Scratch
Abstract
Adam and Fred discussing the considerations when building a new reliability program.

Key Points
Join Adam and Fred as they discuss a listener's question about how to approach building a reliability program. Her organization hasn't formally considered reliability before, and as a new hire, what are the right steps to be successful.
Topics include:
Each plan is custom to the specific needs of the project
Start with building credibility using reliability tools to add value, answer questions the team needs answered
Constraints form the plan – mold your plan to evolve within the limitation of the culture, capabilities, resources, and time available.
Enjoy an episode of Speaking of Reliability. Where you can join friends as they discuss reliability topics. Join us as we discuss topics ranging from design for reliability techniques, to field data analysis approaches.
---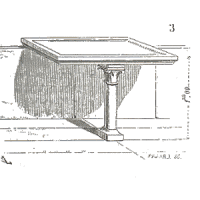 SOR 152 Building Your Reliability Program From ScratchAdam Bahret
---
Show Notes