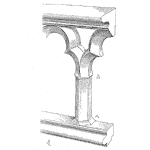 Balancing Reliability Testing and Modeling
Abstract
Andre and Fred discussing the interplay of modeling and testing to enhance the value you get with your testing.

Key Points
Join Andre and Fred as they discuss the ASTR panel discussion on the topic of reliability modeling and testing.
Topics include:
Is it possible to model so well that you can avoid testing?
The lack of useful information in standards-based testing
Doing testing to compare to expectations so you can learn something
Enjoy an episode of Speaking of Reliability. Where you can join friends as they discuss reliability topics. Join us as we discuss topics ranging from design for reliability techniques, to field data analysis approaches.
---
SOR 157 Balancing Reliability Testing and ModelingAndre Kleyner
---
Show Notes