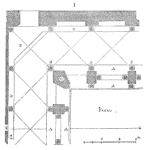 Making Good Presentations
Abstract
Adam and Fred discussing the soft skill of presenting. Good engineer become great with wonderful presentations skills.

Key Points
Join Adam and Fred as they discuss the art of making presentations that engage your audience and effectively communicate critical information.
Topics include:
Improving on traditional engineering presentations that are dominated by bullet point lists and summarized content.
Techniques for improving engagement with the audience by visual graphics, storytelling, and two-way interaction.
Identify the key objectives of the presentation.  What do you want the takeaway to be?  What is the call to action for the audience?
Enjoy an episode of Speaking of Reliability. Where you can join friends as they discuss reliability topics. Join us as we discuss topics ranging from design for reliability techniques, to field data analysis approaches.
---
SOR 203 Making Good PresentationsAdam Bahret
---
Show Notes
Rexi Media Resources slideshares and short presentations on making great presentations
Duarte's Diagrammer a collection of unique and powerful graphics and visuals for your next presentation
<iframe style="width:120px;height:240px;" marginwidth="0″ marginheight="0″ scrolling="no" frameborder="0″ src="//ws-na.amazon-adsystem.com/widgets/q?ServiceVersion=20070822&OneJS=1&Operation=GetAdHtml&MarketPlace=US&source=ac&ref=qf_sp_asin_til&ad_type=product_link&tracking_id=fmsreliabilit-20&marketplace=amazon&region=US&placement=0470632011&asins=0470632011&linkId=d23c0c5cd0b2fc7142131bb8917d1841&show_border=true&link_opens_in_new_window=true&price_color=333333&title_color=0066c0&bg_color=ffffff">
</iframe>
<iframe style="width:120px;height:240px;" marginwidth="0″ marginheight="0″ scrolling="no" frameborder="0″ src="//ws-na.amazon-adsystem.com/widgets/q?ServiceVersion=20070822&OneJS=1&Operation=GetAdHtml&MarketPlace=US&source=ac&ref=qf_sp_asin_til&ad_type=product_link&tracking_id=fmsreliabilit-20&marketplace=amazon&region=US&placement=1422187101&asins=1422187101&linkId=2e16485741491a9214e7795384a5ea80&show_border=true&link_opens_in_new_window=true&price_color=333333&title_color=0066c0&bg_color=ffffff">
</iframe>