The CRE Exam Creation Process
Abstract
Andre and Fred discussing the process of behind the ASQ Certified Reliability Engineer body of knowledge and exam.

Key Points
Join Andre and Fred as they discuss various elements and overall process to support the CRE certification process.
Topics include:
CRE Test Review process to examine a batch of potential exam questions
From drafting questions to rounds of reviews to seeing  questions on an exam
Should the body of knowledge guide or reflect industry practices?
Enjoy an episode of Speaking of Reliability. Where you can join friends as they discuss reliability topics. Join us as we discuss topics ranging from design for reliability techniques, to field data analysis approaches.
---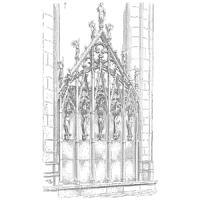 SOR 215 The CRE Exam Creation ProcessAndre Kleyner
---
Show Notes
The Accendo Reliability CRE Preparation course