Robust Quality and Reliability
Abstract
Kirk and Fred discussing the Taguchi loss function and the problem of making it "in spec" but not on target.

Key Points
Join Kirk and Fred as they discuss how making a product with less variation, and closer to the target, will result in less warranty returns. We discuss Deming and Taguchi and the article "Robust Quality" which is accessible from a link below in the show notes
Topics include:
The problem of variation and errors in manufacturing significantly contributes to latent defects and field failures
Margins of capability and strength in a product must exceed the use specifications in order to allow for manufacturing variations
Many products, especially consumer portable electronics, will be subjected to unreasonable over-stress conditions, so the more strength in the product the more delight from customers when it survives accidental abuse
We cannot design a product to be indestructible and make it cost competitive, but should build it to the fundamental limit of the technology as the end-use conditions may change as products may be used in extreme conditions.
Enjoy an episode of Speaking of Reliability. Where you can join friends as they discuss reliability topics. Join us as we discuss topics ranging from design for reliability techniques, to field data analysis approaches.
---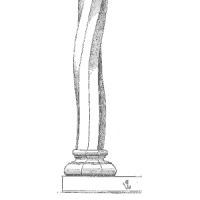 SOR 220 Robust Quality and ReliabilityKirk Gray
---
Show Notes
To read the article "Robust Quality" by Genichi Taguchi and Dan Clausing that Fred and I discussed click on this link to the Harvard Business Review article
For more information about Kirk's Consulting services, please see his Accelerated Reliability Solutions website please click here
To see or purchase Kirk's new book co-authored with John Paschkewitz, "Next Generation HALT and HASS: Robust Design of Electronics and Systems" please click on this link