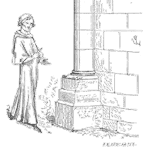 Should You Be Afraid of Statistics?
Abstract
James and Fred discussing dealing with the data we gather.

Key Points
Join James and Fred as they discuss the need to collect good data and analyze it appropriately.
Topics include:
Is the data we have useful? A first look at available data is often incomplete, thus limiting.
The need to get past simple run charts or the use of averages.
The value of statistics does take a bit work, and well worth the effort.
Enjoy an episode of Speaking of Reliability. Where you can join friends as they discuss reliability topics. Join us as we discuss topics ranging from design for reliability techniques, to field data analysis approaches.
---
SOR 229 Should You Be Afraid of Statistics?James Kovacevic
---
Show Notes