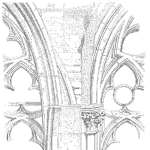 Challenges with Field Data
Abstract
Adam and Chris Stapelmann discussing how to collect field data that can be trusted for product performance analysis and prediction.

Key Points
Join Adam and Chris as they discuss the importance of a structure field data collection and processing system.
Topics include:
A solid field data collection and control system can not be created and implemented within a product development program.  It requires it's own focused initiative that will result in a tool that can be implemented when needed
Without a formal collection system the majority of failure data will be lost or contaminated.  The objectives when reacting to field failures are the opposite of a root cause or data collection initiative.  It is to make it look like teh failure never happened which limits what analysis can be completed.
How does the reliability and quality team connect the value of creating this program and tools to secure resource for creating an effective field failure data collection and analysis program?
Enjoy an episode of Speaking of Reliability. Where you can join friends as they discuss reliability topics. Join us as we discuss topics ranging from design for reliability techniques, to field data analysis approaches.
---
SOR 311 Challenges with Field DataAdam Bahret
---
Show Notes