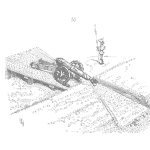 Benefits of Collecting and Analyzing Failure Data and Root Cause Analysis
Abstract
James and Fred discussing the benefits you and your organization will realize when doing FA and RCA correctly.

Key Points
Join James and Fred as they discuss the range of benefits for everyone in the organization. Getting to the understanding of the cause(s) of a failure permits eliminating failures.
Topics include:
Actually fixing the underlying problems
Considering when to kick off a detailed root cause analysis
PDCA is another approach to make sure fixes are really fixes
Enjoy an episode of Speaking of Reliability. Where you can join friends as they discuss reliability topics. Join us as we discuss topics ranging from design for reliability techniques, to field data analysis approaches.
---
SOR 318 Benefits of Collecting and Analyzing Failure Data and Root Cause AnalysisJames Kovacevic
---
Show Notes
SOR 204 Challenges to Collecting Failure Data