How to Best Learn from Previous Products
Abstract
Kirk and Fred discussing the problem of getting failure data from predecessor products for many companies. Without detailed useful and verified failure data, it is difficult to improve reliability

Key Points
Join Kirk and Fred as they discuss
Topics include:
Suppliers common failure analysis results such as EOS (Electrical Over-stress) that may not be detailed information
Prevention of field failures does not get as much attention as the the field service department that rescues the customer by getting the system working again.
Many times failure data and tribal knowledge gets lost in the dynamic movement of the engineering work force
Enjoy an episode of Speaking of Reliability. Where you can join friends as they discuss reliability topics. Join us as we discuss topics ranging from design for reliability techniques, to field data analysis approaches.
---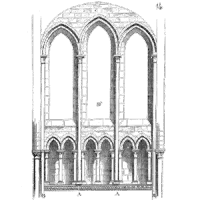 SOR 363 How to Best Learn from Previous ProductsKirk Gray
---
Show Notes
For more information on the newest discovery testing methodology here is a link to the book "Next Generation HALT and HASS: Robust design of Electronics and Systems" written by Kirk Gray and John Paschkewitz.