What is Operational Failure and How Do I Know?
Abstract
Kirk and Fred discussing a real case of product failure for a OEM sub-supplier and determining how to isolate the cause

Key Points
Join Kirk and Fred as they discuss the classic challenge of sub assembly provider getting failures back from an OEM and only a small percentage can be verified as failures.
Topics include:
How does a component or subsystem supplier work with the OEM to determine the root cause of failure?
Understanding the variations in parametric functions may affect reliability with some OEM customers while not a problem for many other applications.
Comparisons between the units that work in an OEM's system and the units the OEM send back as failures may be a good way to investigate the failure, as well as going to see how the failure occurs in the field.
The variation in strength or ability of a component or systems to operate to higher stresses (strength) is directly proportional to its long term reliability.
Enjoy an episode of Speaking of Reliability. Where you can join friends as they discuss reliability topics. Join us as we discuss topics ranging from design for reliability techniques, to field data analysis approaches.
---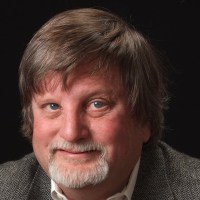 SOR 379 What is Operational Failure and How Do I Know?Kirk Gray
---
Show Notes
Click here for the link to the highly read article by Kirk "Why the Drain in the Bathtub Curve Matters"
For more information on the newest discovery testing methodology here is a link to the book "Next Generation HALT and HASS: Robust design of Electronics and Systems" written by Kirk Gray and John Paschkewitz.