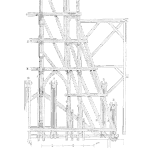 The Soft Skill of Making Memorable Presentations
Abstract
James and Fred discussing the elements that make a presentation that is remembered.

Key Points
Join James and Fred as they discuss the key point of any presentation is to cause the listeners to change or do something. They first have to remember the key message(s) of the presentation. It is in how we craft the presentation that makes a difference.
Topics include:
Thinking through the main points. What do you want your audience to take away with them?
Build engagement into the presentation. Include tasks or activities, along with plenty of interactive question/answer periods.
All the basics, like font size, colors, organization, etc. plus, lots and lots of practice.
Enjoy an episode of Speaking of Reliability. Where you can join friends as they discuss reliability topics. Join us as we discuss topics ranging from design for reliability techniques to field data analysis approaches.
---
SOR 386 The Soft Skill of Making Memorable PresentationsJames Kovacevic
---
Show Notes
The Bob Pike Group for podcast weekly tips on iTunes or on their website
The book by Carmen Simon, Impossible to Ignore: Creating Memorable Content to Influence Decisions
The books by Nancy Duarte, slide:ology: The Art and Science of Creating Great Presentations
and Resonate: Present Visual Stories that Transform Audiences
---
---