How to Build An Understanding of HALT
Abstract
Kirk and Fred discussing good, better and best ways to introduce and motivate a company to use weakness discovery test methodology.

Key Points
Join Kirk and Fred as they discuss the approach to reliability development using HALT methodology.
Topics include:
The advantage of one of Kirk's first consulting client and how educating the company's CEO first and then the rest of the company.
Using the clients verified failure data and failure analysis from field returns on products makes selling the benefits of HALT much easier.
The many reasons that many products returned are not failures and good failure analysis is rare for most low cost subsystems.
It is not necessary to always take a product to destruct for HALT, especially digital systems beyond a thermal operational limit.
Enjoy an episode of Speaking of Reliability. Where you can join friends as they discuss reliability topics. Join us as we discuss topics ranging from design for reliability techniques, to field data analysis approaches.
---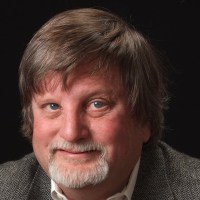 SOR 402 How to Build An Understanding of HALTKirk Gray
---
Show Notes
To purchase Kirk's book co-authored with John J. Paschkewitz, follow this link to Next Generation HALT and HASS: Robust Design of Electronics and Systems,