How Does an Organization Pay Attention to The Right Stuff?
Abstract
Kirk and Fred discussing recent aircraft failures and how suppliers sort through all the reported data on failures and complaints from the field.

Key Points
Join Kirk and Fred as they discuss the challenge for manufacturers the importance and priority of problem failure information.
Topics include:
Recent failures of the Boeing 737 Max 8 and previous reported issues from pilots
Suppliers many times to rank failure modes and safety should be the highest concern for equipment manufacturers.
Many times failure modes that are seen in testing are red flags for potential reliability problems are dismissed by upper management in order to get to market or complete a mission.
Enjoy an episode of Speaking of Reliability. Where you can join friends as they discuss reliability topics. Join us as we discuss topics ranging from design for reliability techniques, to field data analysis approaches.
---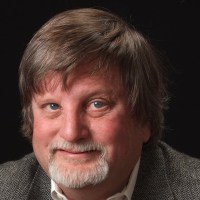 SOR 410 How Does an Organization Pay Attention to The Right Stuff?Kirk Gray
---
Show Notes
Here is a link to Kirk's book co-authored with John J. Paschkewitz available from Amazon "Next Generation HALT and HASS: Robust Design of Electronics and Systems"