Kirk Gets a New Laptop, How Long Before There is a Problem?
Abstract
Kirk and Fred discussing Kirk's purchase of a new laptop and his expectations of reliability.

Key Points
Join Kirk and Fred as they discuss how recently Kirk decided on what laptop computer to purchase
Topics include:
The role of ratings of reliability and recommendations from Consumer Reports and the benefits Apple has in controlling the OS and hardware.
The new laptop having reduced mechanical systems, such as spinning optical or hard disk drive are benefits to  reliability
The benefits of new technologies such as faster processor speed, a touch screen and conversion to a tablet mode drove the replacement of Kirk's old laptop, not failure.
Enjoy an episode of Speaking of Reliability. Where you can join friends as they discuss reliability topics. Join us as we discuss topics ranging from design for reliability techniques, to field data analysis approaches.
---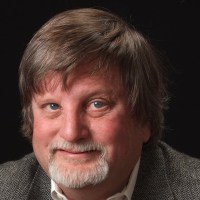 SOR 411 Kirk Gets a New Laptop, How Long Before There is a Problem?Kirk Gray
---
Show Notes
Here is a link to Kirk's book co-authored with John J. Paschkewitz available from Amazon "Next Generation HALT and HASS: Robust Design of Electronics and Systems"