Making Reliability Training Effective
Abstract
Kirk and Fred discussing reliability training and the best way to have new reliability development techniques.

Key Points
Join Kirk and Fred as they discuss reliability training effectiveness.
Topics include:
Some companies just want to hear what HALT and HASS is about, without much guidance in adapting HALT to their specific
Fred's favorite consulting is when a customer asks for his help in guiding them through the longer term reliability development applications.
Introducing a new paradigm approach to reliability development requires a Champion that carries the motivation to apply and educate the company on benefits from the first discovery of field reliability risk
Enjoy an episode of Speaking of Reliability. Where you can join friends as they discuss reliability topics. Join us as we discuss topics ranging from design for reliability techniques, to field data analysis approaches.
---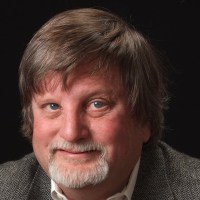 SOR 415 Making Reliability Training EffectiveKirk Gray
---
Show Notes
Here is a link to Kirk's book co-authored with John J. Paschkewitz available from Amazon "Next Generation HALT and HASS: Robust Design of Electronics and Systems"